With all the new tricky puzzles in Cut the Rope 2, the hard levels can be very frustrating. This tutorial provides hacks for you to unlock in-game power-ups and other items to get you through the tricky parts quickly.
After the hack, you will have the following:
– Infinite Candy Rain, Balloons, and Solutions.
– All the character customs like Cutie Set, Superhero Set, Royal Set and Christmas Set are unlocked.
– All stages are unlocked.
The game starts almost from the beginning. I just played two levels in the first stage. Please follow the steps carefully to avoid game crashes. This tutorial works for non-jailbreak and jailbroken devices.
1. Download and install the appropriate iFunbox version on your computer system if you do not have it.
2. Launch the program and connect your phone to the computer. The program should recognize your device automatically. Switch to the iFunbox Classic tab and navigate to your device -> Cut the Rope.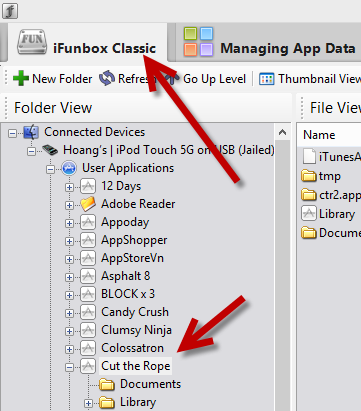 3. Backup your current save file before continue so that you can restore your game process back in case something goes wrong. For this game, you need to backup two folders: Documents and Library. Right-click on each of them, choose Copy To PC and save them to a safe place on your hard disk.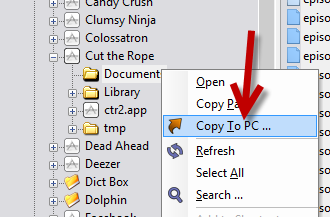 4. Delete all contents inside the Document and Library folders. Deleting content inside the Document folder should be easy because it does not contain any sub-folders. However, the Library folder has several folders inside it, so you need to be more careful while deleting the content. Please do not delete the folders, just delete the content inside the folders only. If you accidentally delete a folder, you need to manually create another one with the same name.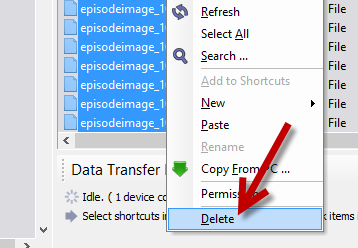 5. Download the following Cut the Rope 2 save file and extract it to your hard drive. Inside the zip, you will find two folders: Document and Library. Now, we will copy the save file to the phone.
Please follow these steps carefully or the game will crash or load the default save.
a. Quit the game if it is running.
b. In iFunbox, navigate to Cut the Rope -> Documents, right-click on an empty space, choose Copy From PC and select all the files inside the extracted folder -> Documents.
c. Next, go to the Library folder, manually copy the content in each sub folder to the corresponding place using the Copy From PC action. Do not copy all content inside the Library folder in one go as it may cause game crashes later because the sub-folders are not copied to the phone.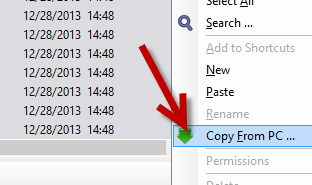 6. Launch the game, go to the store to see the changes.
Now, you have infinite powerups and items to use.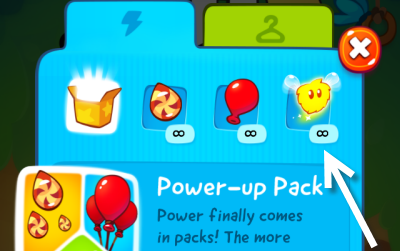 All character customs are unlocked.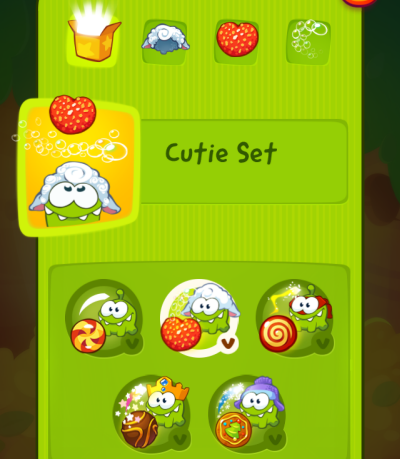 All stages in the game are unlocked.