If you are trying to find a specific website that you know via a Google Search term but you are having trouble remembering the name of it, you can take a look at your Google Search History to locate it. There is good chance that you will find the desired search term and website there because Google saves a detailed history of your searches. Let's see how to find Google Search History for your account and locate the search term and website you need.
When you access the search history data, you also have the ability the delete search terms in a few clicks.
1. Log in to the Google account that you were using when you searched the internet for the term using Google.
2. Go to myaccount.google.com.
3. Scroll down to the bottom of the page, and click Go to my Activity.

4. Under the Search box, click Filter by date & product.

5. Select the time range when you think you last searched for the term you now need. There are several options in the first box: Today, Yesterday, Last 7 days, Last 30 days, All Time and Custom. If you select Custom, you can specify the time range before or after a chosen date in the other two boxes.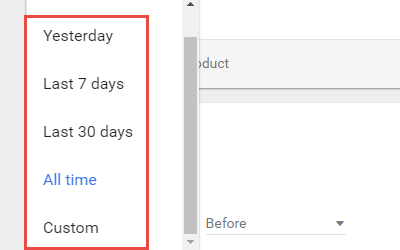 6. Under Filter by Google products, select only Search.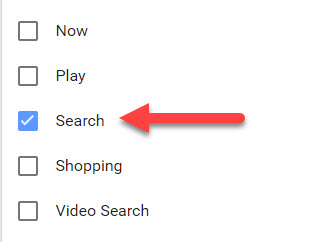 7. Click the blue magnifier icon at the top of the screen to proceed. This action will list all the search terms that match your criteria. If you have a specific keyword in mind, fill it in the search box before hitting the magnifier icon to narrow the results. You will then find a long timeline of your search terms in boxes. Only the most recent terms will be shown in each box. In order to view all of the searches, click on the line which reads [number] items (e.g., 6 items). Clicking on this line will open a box displaying all of the search terms from that time range.
8. Clicking on a search term will redirect you to the search results page. To delete an entry, click the 3-dot icon the search box, and select Delete.