If you are reading this then you probably want to get to know how to block or unblock on Facebook. Facebook basically connects people together on whole new grounds. It has made connections with friends more accessible and convenient. And not just friends – you can remain in touch with various celebrities, latest projects, favorite writers, join groups and socialize with people from anywhere in the world…and tons of other stuff, too.
Facebook has made it very easy to reach out for people whom you don't even know in real life and that makes things quite problematic sometimes. Because accept it or not, there are some people you wish you had never interacted with – due to personal reasons. Luckily, for you, Facebook understands this and gives you the option to block or unblock on Facebook. So, to keep them away from us, Facebook has devised a way of blocking anyone. Blocking will stop them from contacting you whether you chatted them once or were Facebook friends before.
People you are blocking will no longer be able to do the following things:
Tag you on public posts
See your comments or likes on any post
Invite you to events or groups
Start a conversation with you
Add you as a friend or will remove them from your friend list if you are friends before blocking
See post on your Facebook timeline
How to Block or Unblock on Facebook
How to Block someone on Facebook
Here is a quick guide on how to block someone on Facebook:
1. Log in to your Facebook account through the App.
2. Click on the horizontal lines on the bottom right and select privacy shortcuts.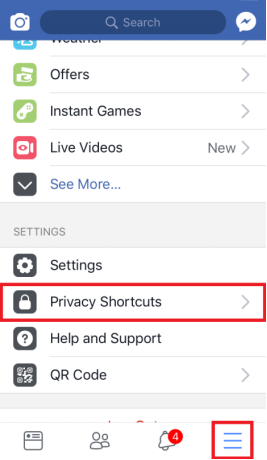 3. Select Add to blocked list from the options given in privacy shortcuts.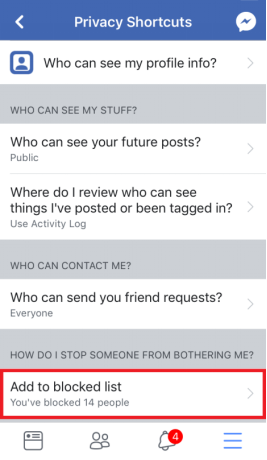 4. You can block more people by clicking on Add to blocked list above the list of all the already blocked people in your Facebook account.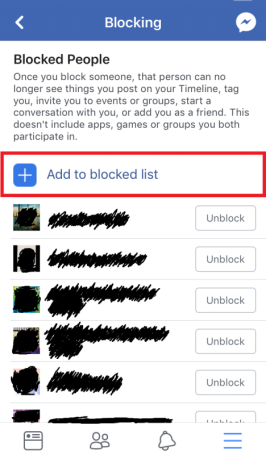 5. Type the name of the person or the email id of that account which you want to block.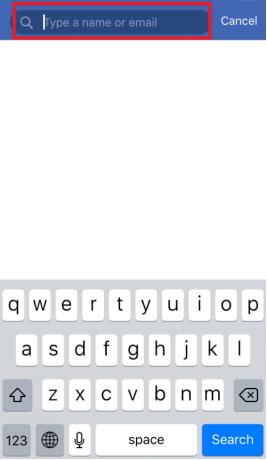 6. You'll get the number of accounts related to that name. Click Block alongside the specific account. Let's say it's the second one in this case.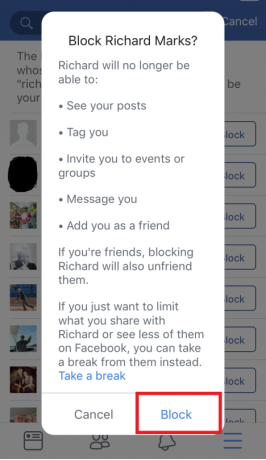 7. Terms and conditions of blocking that person will be viewed in front of you. After agreeing to this, click on Block and boom that person will be blocked from your Facebook.
How to unblock on Facebook
Blocking is basically removing people from your blocked list so that you can socialize with them again. If you want to unblock someone, you just have to follow almost the same set of instructions:
1. Log in to your Facebook account.
2. Go to your Facebook settings, scroll down and click on privacy shortcuts and select blocking. If you have an  option for how to stop someone from bothering me, select that.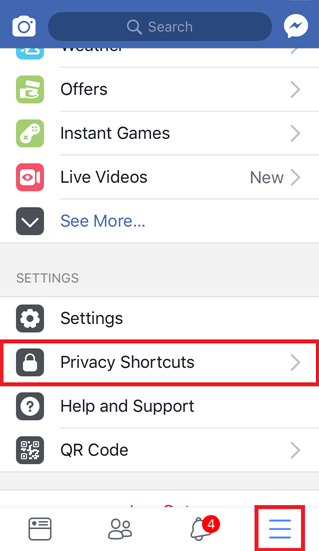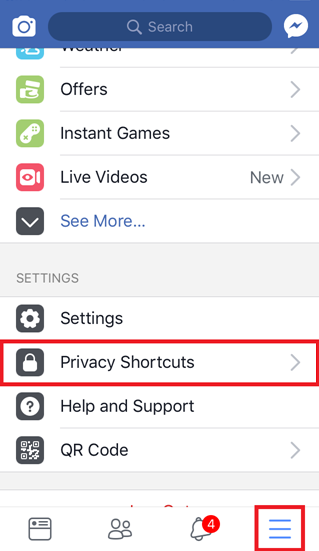 3. You'll be able to view your blocked list. Click on that and unblock the person of choice.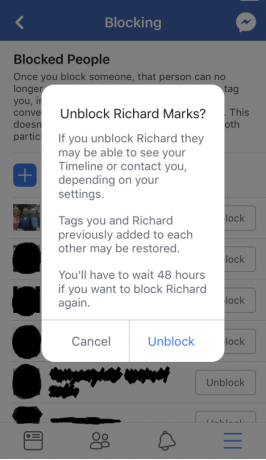 4. After agreeing to the conditions given by Facebook organizers, click on Unblock and that person will be unblocked from your Facebook.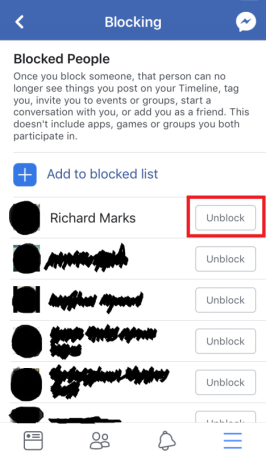 Now you guys can start a conversation or add each other on Facebook. There is an important point to note that you can't block the same person again before 48 hours.
This is how simple it is to block and unblock on Facebook. Have more questions? Check out our FAQ!
FAQ
Does the other person get a notification that they have been blocked by us?
No, they won't get a notification but they may get to know that you have blocked them when your Facebook profile is not visible to them.
Can I block one person repeatedly?
Yes, there is no limit of blocking the same person over and over again but there is one thing you need to be careful of, that once you have unblocked a person, you can't block them again before 48 hours, as it is the rule of Facebook.
Does unblocking my friend in my friend list will automatically add him/her as a friend again?
No, if you block a friend, it will remove them from your friend list on Facebook and if you unblock them after some time, you need to send them a new friend request.
Can we see each other's comments on our mutual friend's posts?
No, neither of you can see each other's comments on your mutual friend's post nor you can tag each other that. It just means that you both are invisible to each other on Facebook.
What if I can't find the profile of the person which I want to block?
That probably means that he/she has deactivated his/her Facebook account or they have just blocked you from their Facebook. That's why you can't find their profile.