The Facebook social media platform has launched a new feature known as "Watch Party".  Watch Party is a Facebook feature that allows users to watch videos on the platform in real time. Here's what you should know about it, and also how it works, and how to create your own Watch Party on Facebook with your PC. So, here's how you can Create Watch Party On Facebook
What is Facebook Watch Party?
Facebook has announced and launched a feature known as Watch Party that allows users to simultaneously watch videos on Facebook together. Their streams are synchronized so that they can react and comment in real-time. Facebook Watch Parties can only be created within a Facebook group. Certain key features of the Facebook Watch Party feature includes the capacity to designate the co-hosts who include videos and crowdsourcing so that other participants can also suggest videos.
How does the Facebook Watch Party work?
With Facebook Watch Party, there is a particular "host" who begins the stream. Those users participating can watch the stream, recorded or live and also interact with one another at the same time. The Watch Party host can include videos to the watch later queue and can also control the playback. Also, multiple users can host a Facebook Watch Party which gives them the freedom to select videos to include. Participants can also suggest videos, however, they won't be allowed to include them.
What's the point of Facebook Watch Party?
Facebook said its new Watch Party feature is important for hosting Q&As, swapping tricks and tips, sharing behind the scene video details, learning new things such as technique and workout, showing makeup tutorials, and finally inviting different guests to participant in the Watch Party. During a test conducted on the Watch Party feature, it was revealed that Watch Parties, whether small or big, often gets hundreds or thousands of comments.
How do you create a Facebook Watch Party?
Creating a Watch Party on Facebook groups on the web is completely fun, and I'm sure you will love to go out and try it for yourself from the word "go". Keep on reading to find out how you too can create a Facebook Watch Party today".
How To Create Watch Party On Facebook
1. Log in to Facebook.
2. Click on groups from the left-hand corner of the feeds screen.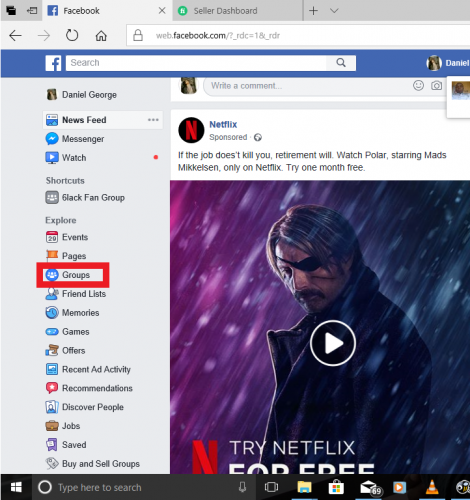 3. Open a group.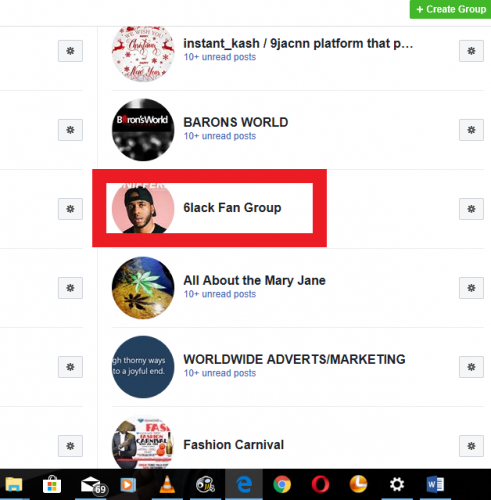 4. Under "write something" click on Watch Party.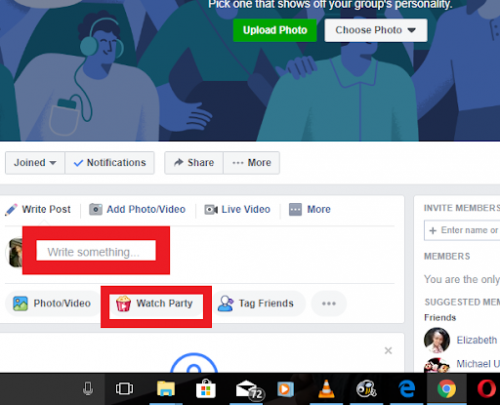 5. Search for a video, or click on "add to queue" to add suggested videos to the Watch Party.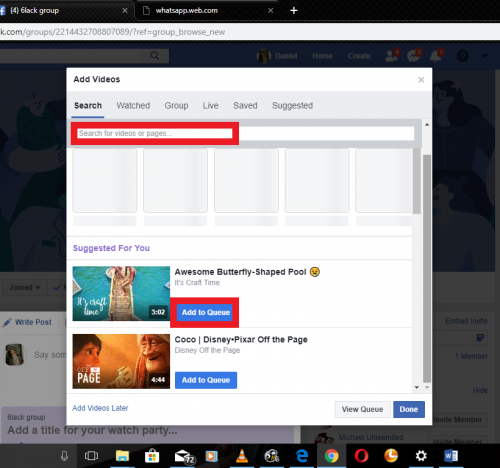 6. Click on done.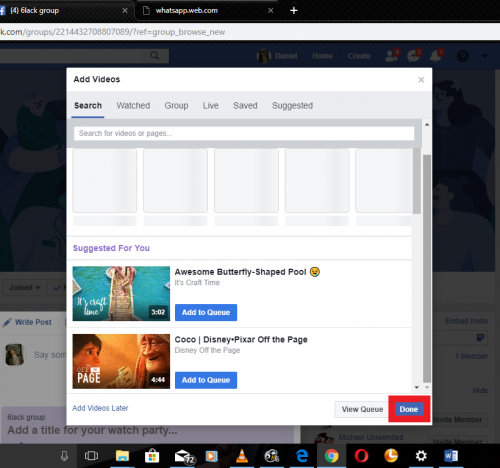 7. Click to add a title for your Watch Party.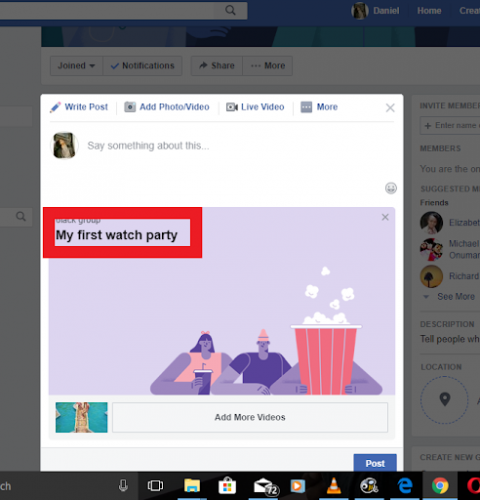 8. Click on post.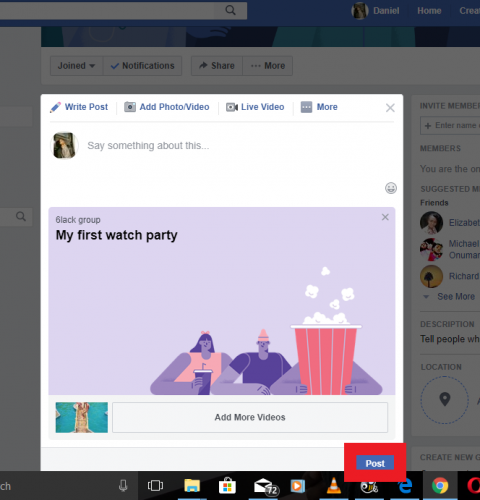 9. You will get a message saying "your Watch Party is about to begin".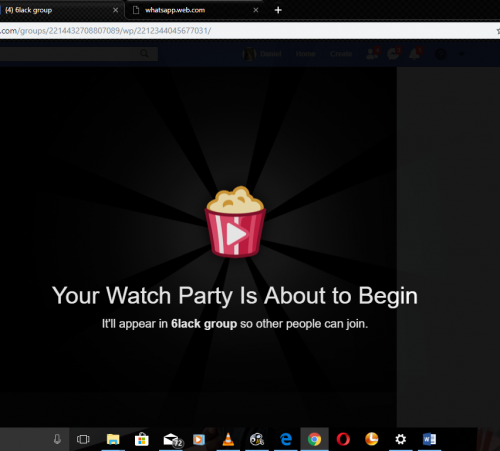 10. Wait for your video to load and start playing.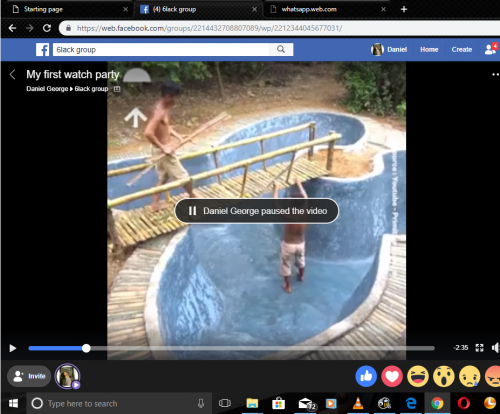 That's it, you have successfully created a Watch Party.
Conclusion
Note: Before jumping into creating a Watch Party on Facebook, make sure you are registered on the Facebook social media platform. A Facebook Watch Party is essentially you creating a playlist of different videos that are free and available to watch on Facebook and also allow other users to participate as you watch it. This is still a new feature, but it is already one of the most popular Facebook features at the moment.
Using the steps listed above, try creating a Facebook Watch Party, and let me know if you have a contribution, question or suggestion via the comment box. Thanks!
Here are some articles you may find useful;
How To Play Games With Friends On Facebook
How to Make Bold Text in Facebook Status
How To Start Secret Conversations On Facebook Messenger