The Galaxy S7 and S7 Edge come with a nifty feature called Always-on Display which keeps your screen on to show important information such as the time, date, calendar and notifications, even if your screen is locked and you have not turned it on. However, it is disabled by default. Continue reading to find out how to turn on, use or change Always-on Display on Galaxy S7.
Important: Using the Always-on Display feature does not mean your phone's screen is on all the time. While the screen is locked, only white pixels consume power, so the feature will not drain your battery quickly.
1. Open the app drawer, and go to Settings. Alternatively, you can pull down the notification panel and tap the cog icon.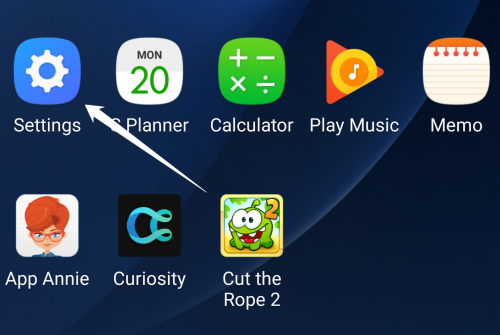 2. Inside the Settings app, select the Display option. This option should be listed at the top of the screen. If you cannot find it at the top, scroll down to the third section containing orange circle icons to find it.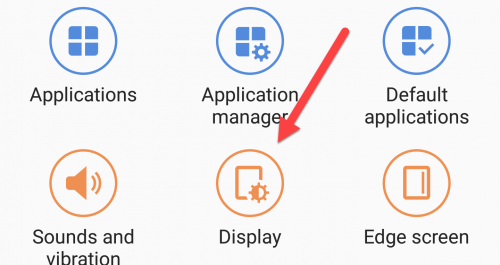 3.  Select the Always On Display option in the list, and then turn it on by tapping the toggle at the top of the screen. That is all you have to do to use the Always-On screen. However, the default clock style of that screen is not all that helpful, so you might want to change it to another style.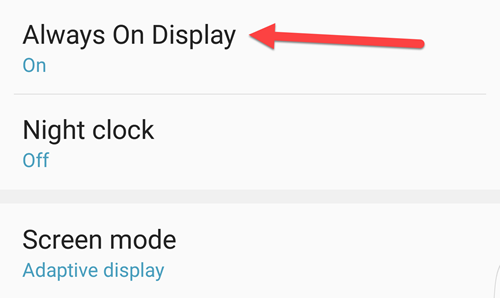 4. In the same screen, you can change the content to show the clock style and a background image. Each of these options comes with a few default choices as you can see from the screenshots below.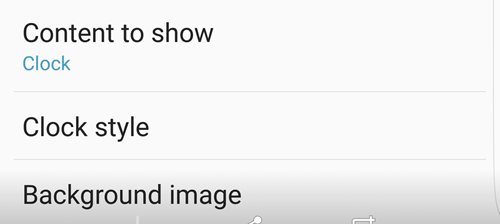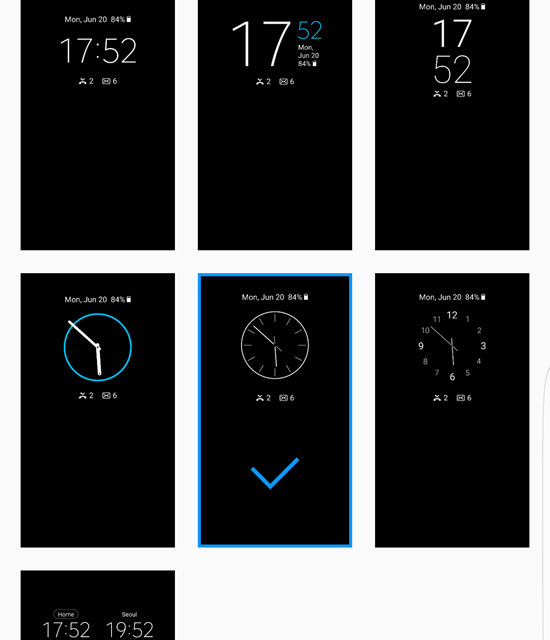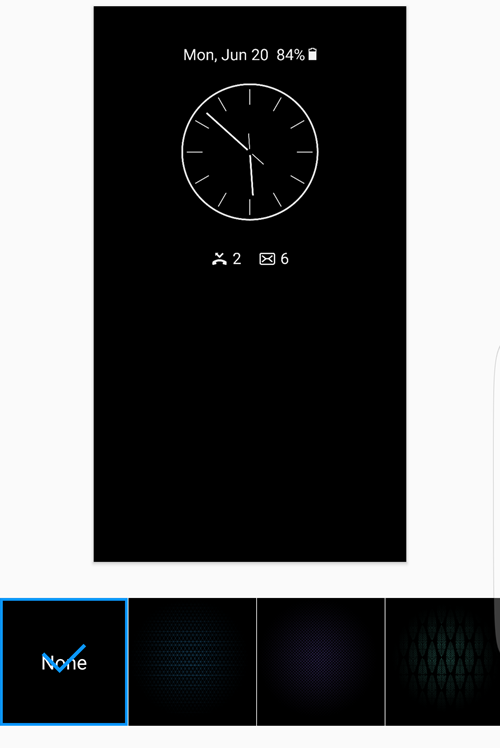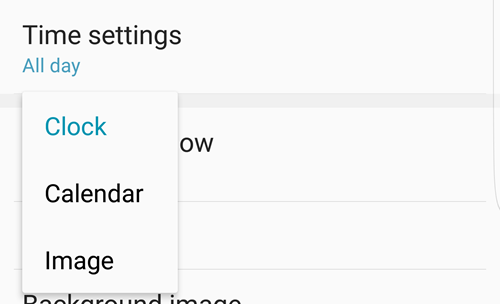 5. While you are in the configuration screen, you may also want to set the time range in which the feature is activated. For example, you can turn it on during the day and disable it during the nighttime to save your phone's battery.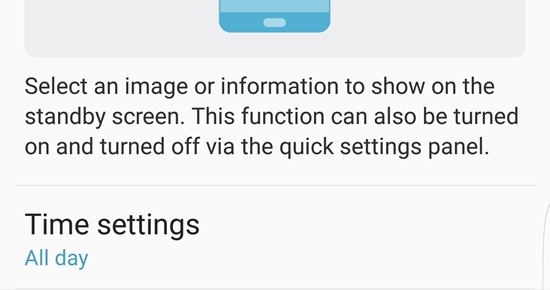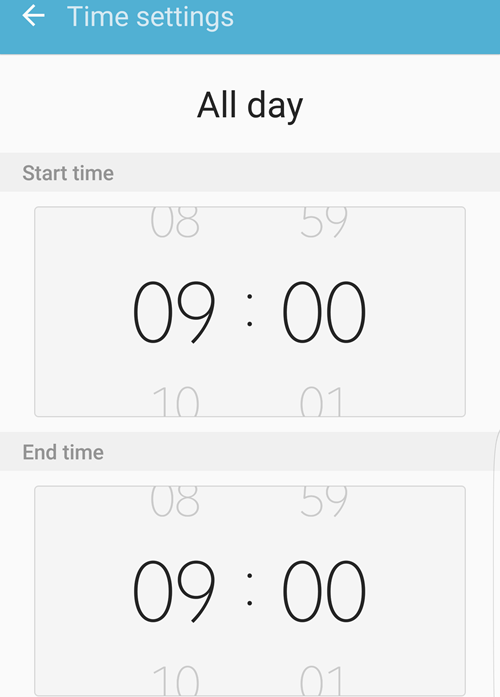 6. To test the changes, lock the phone and admire the new look of your Always-On Display screen.