Samsung has once again delivered a beautiful phone for 2017. Like its predecessors, Galaxy S7 and S7 Edge, Samsung Galaxy S8 has awed the tech world with its stunning design, powerful processor, and exciting features. One of the most talked-about feature of the Samsung Galaxy S8 is Bixby. Samsung decided to cut its ties with Google Assistant and proceeded to make their powerful assistant. Samsung boasts that Bixby will perform better than Google Assistant and Siri. Bixby is expected to interact with users. The OS assistant talks, understands, texts, and learns with you. This tutorial will familiarize you with Bixby on Samsung Galaxy S8.
How to Access Bixby on Samsung Galaxy S8
To experience and interact with Bixby on Samsung Galaxy S8, follow these steps:
1.Press the dedicated Bixby button located on the right side of your phone. The Bixby button is located just below the volume rocker buttons. You can also access Bixby by swiping to the right on your Home screen.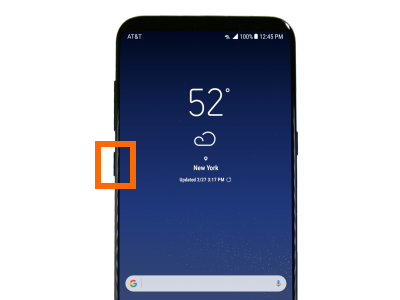 2.On the Hello Bixby page, tap on the START button.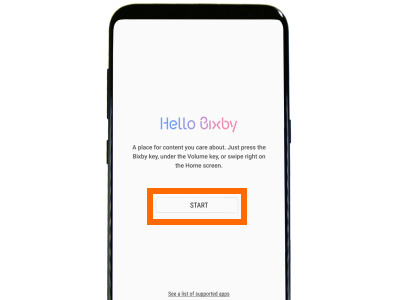 3.Read Bixby's terms of use, and agree to its term by tapping on the Agree to all button. Choose ALLOW when prompted with permissions.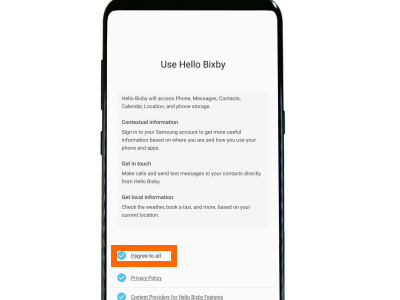 4.Bixby will display reminders, email messaages, and other data including recommendations. Tap on any tab, cards, or app to use and interact with it.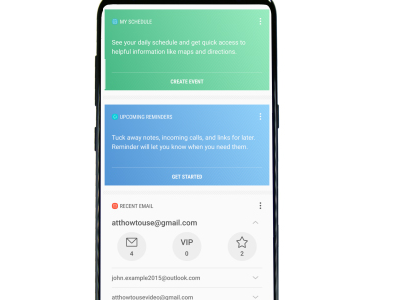 5.Once you are on the desired tab or card, tap the Menu icon in the upper-right corner of the screen to customize the selected Bixby card or tab.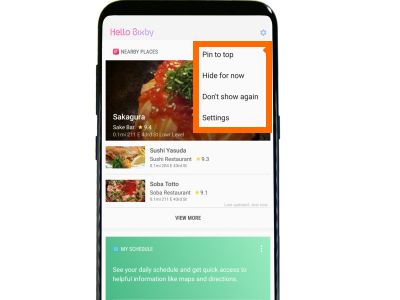 6.You can access Bixby's Settings by tapping on the Settings button in the upper-right corner of the screen. You are done.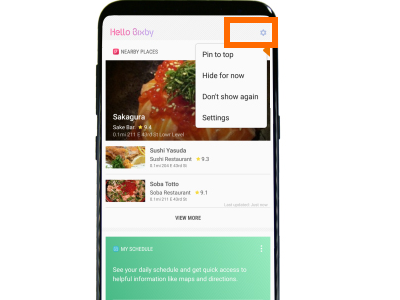 Bixby has so much potential. Though the app is initially available only for Samsung Galaxy S8, it is expected that support for older devices will roll over in a few weeks after the release of Galaxy S8. If you have questions with any of the steps above, let us know in the comments.
User Questions:
Q: My Bixby button does nothing when pushed, do I need to do something to enable it?
A: Your issue with Bixby button is a common software issue. Some users are able to launch Bixby by double pressing on the button. Also, ensure that you have not remapped your Bixby button using third-party applications.