Hey There! You're welcome to another interesting session that is going to talk less and do more of showing the steps that's needful. Alright, let's dive right in. Have you ever picked up your phone and realize that Google play store is just going to get you sick with auto-updating apps especially when your WiFi is on?? At that point, you can literally go insane as you watch your data gradually disappear into thin air. But here is the good news it can be solved and it's easy.
As the good guy, I came up with this article title How To Turn Off Auto Update On Google Play Store just to show you how you can stop apps from updating automatically from Google play rather only when and how you want to.
I know you may have at some point wonder why it keeps happening. (Apps automatically updating to new versions and you are like, what's the reason!) Okay, let me enlighten you on that. The reason is that some of the apps you previously installed from Google play sometimes automatically downloads updates on it own just to upgrade and better their performance on your smartphone or device.
To be very sincere, it's a very good thing to update your apps but when it's not your choice that's when it becomes frustrating and not funny with disadvantages of slowing down your phone, massive use of mobile data and more. Aside from that, auto-updated keeps your phone and device running faster than you could ever expect but if you turn it off, it probably could give you that extra minute you have always need.
Let's me say this, Seriously it's annoying, but don't worry that much because this article is going to teach you How To Turn Off Auto Update On Google Play Store in a very simple and short format, all you need to do is read carefully.
So, it's high time I show you the steps that will guide you To Turn Off Auto Update On Google Play Store.
Here we go, trust me it just too easy to solve.
How To Turn Off Auto Update On Google Play Store
1. Launch Google play on your Android device.
2. Tap on the utility icon on the top left.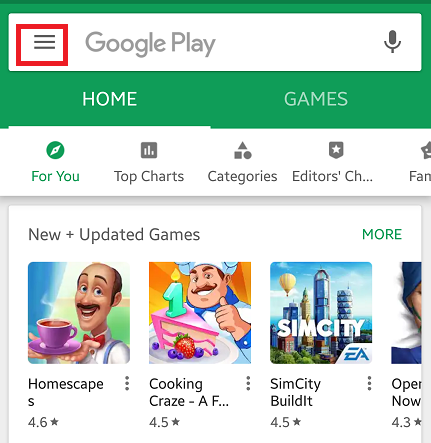 3. Click on settings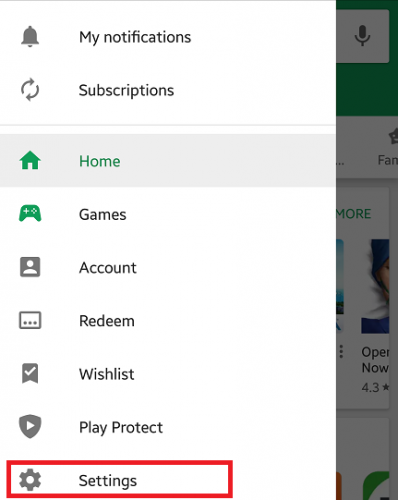 4. Tap on Auto update Apps.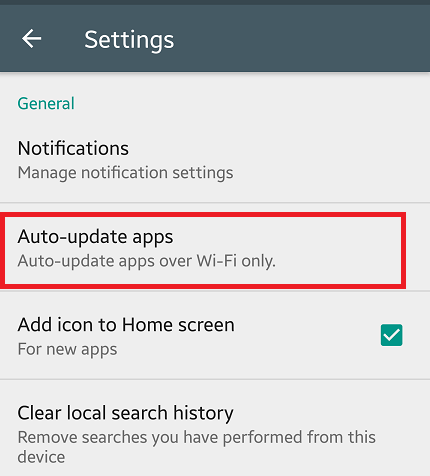 5. To disable automatic app updates, just select do not auto-update apps.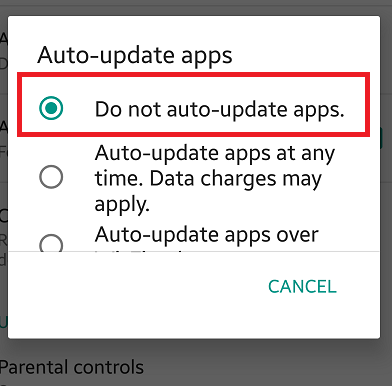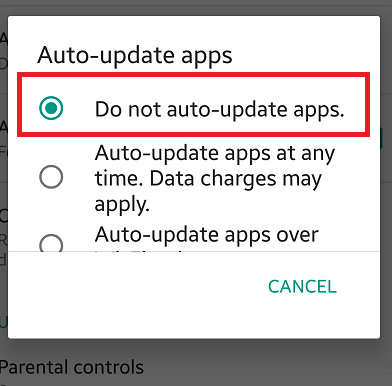 And there you have it, problem solved!
If you carefully followed the procedure on How To Turn Off Auto Update On Google Play Store, I'm sure you are not going to feel like smashing your phone to the ground because of auto-updates.
If for some reason you are having difficulties with the steps above, you can use the comment section below.
Thanks for your time, I hope this article was helpful.
Frequently Asked Questions And Answers
Q: Is there a particular time to stop auto update on my phone?
A: The is no specific time, you can do that anytime as long as you know the steps.
Q: I tried to stop auto update on my device and it was showing me an error. What do I do?
A: First make sure you are doing the right thing. If the error persists, restart your device and try again.
Q: If I turn off my device will the update stop?
A: Yes it may stop but I will advise you learn and follow the steps on How To Turn Off Auto Update On Google Play Store above so you can be on the safe side.