Switching your Samsung Galaxy's screen to grayscale is beneficial for several reasons. For one, it will require the screen to use less power than when you are in a full-color mode. Using your phone in grayscale mode also might have a positive effect on your productivity. Apps such as Facebook and Instagram will appear dull, convincing you subtly to use them less frequently. The less time you spend on these social apps, the more time you will spend on things that matter. Also, not all phones have the ability to switch to grayscale, so switching your screen to grayscale makes your phone unique. If you want to learn how to turn your Samsung Galaxy's screen to grayscale, then read on.
How to Enable Grayscale on Samsung Galaxy Phones
To turn your phone to grayscale mode, follow the steps below. Take note that the device used in the examples in this tutorial is a Samsung Galaxy S7 Edge. The steps should be practically the same with most Samsung Android devices.
1.Go to your Samsung Galaxy phone's Home screen by pressing the Home button once.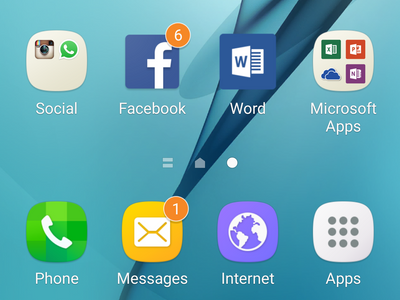 2.From the Home button, pull down the notification panel by swiping down from the top-most part of the screen.

3.On the upper-right side of the Notification panel, a Settings icon is located. Tap on the icon to go Settings.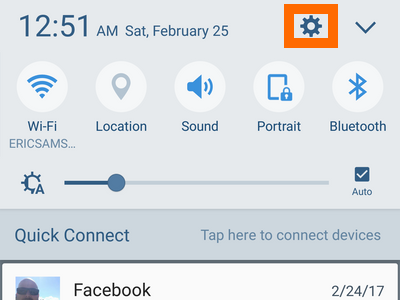 4.From Settings, go to the Accessibility options.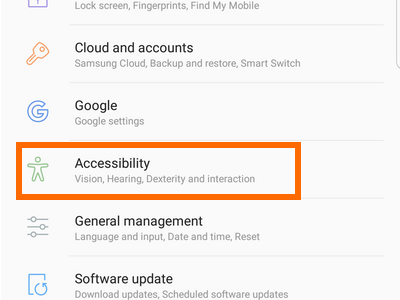 5.From Accessibility, tap on Vision.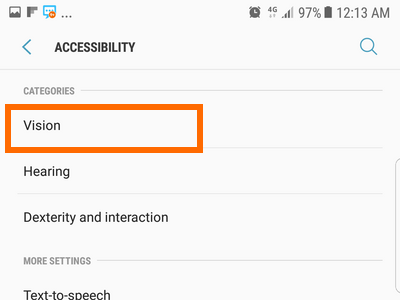 6.In the Vision menu, scroll down, and locate Grayscale.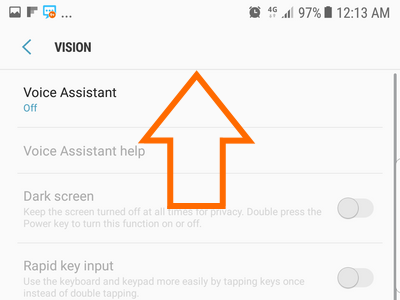 7.Tap the switch to the right of the Grayscale option to turn the feature on.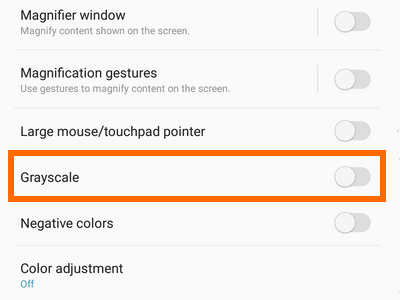 8.Your phone is now in grayscale. You can repeat the steps to disable Grayscale on your Samsung phone.
Frequently Asked Questions
Q: Will photos taken while my phone is in grayscale mode be in black and white?
A: No, photos taken will be saved in color. The captured photo will appear gray, but once you disable the grayscale feature, the photo will appear in its original colors.
Q: I took a screenshot while my phone's screen was in grayscale mode. However, the picture was in color after I shared it on Facebook and Instagram. What's causing this?
A: Grayscale mode will not affect any of your phone's normal configurations as the feature only affects the appearance of your screen. Screenshots, photos, and videos captured when your phone is in grayscale mode will be saved in full-color.
You just learned how to turn your Samsung Galaxy's screen to grayscale. If you have questions with any of the steps above, let us know in the comments section.