Although Google Map is helpful on a mobile device, it requires an internet connection to run properly. By saving your maps to your device, Google Maps will be able to function better without internet access.
In the recent version, Google Maps has the ability to save your desired maps to your phone storage so you can access them without an internet connection. This is ideal when using an Android device such as a tablet that does not have mobile broadband access. Additionally, saving the maps locally allows the user to turn off the 3G or 4G connection to save battery.
Always make sure that you are using the latest version. This tutorial was written based on Google Maps 6.9.0 for Android. The steps may vary in the future versions. Please notify us in the comments if you have issues or need us to update the article for later versions.
1. Open App Drawer and choose the Maps application from the list.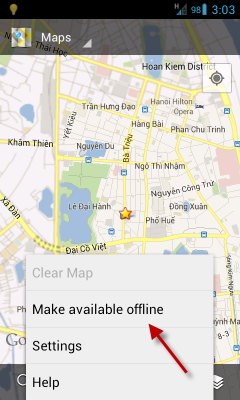 2. When the Google Maps app is successfully launched, tap the Menu key on your phone. Select Make available offline option from the list.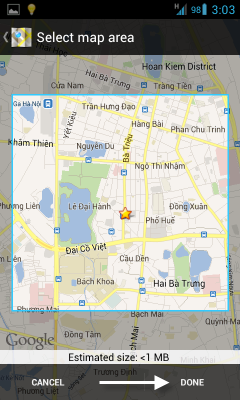 3. Choose the map area that you want to be available for offline use using your finger. The area inside the blue square will be downloaded. When you have selected the area, tap Done. Here you will notice how much space on your device this will consume.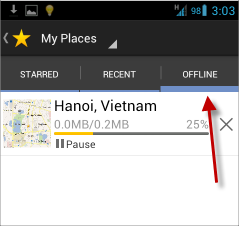 4. The map area will be download right after that and you will be taken to the Download page.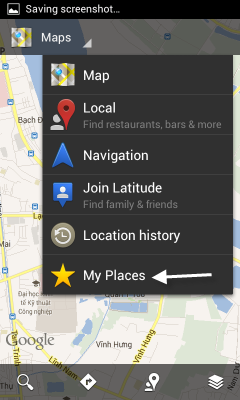 5. Later, when you want to access the offline maps, tap the menu at the top of the app interface and choose My Places.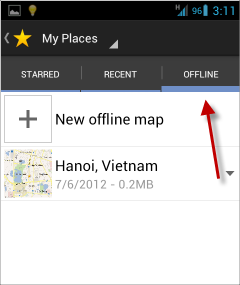 6. In the My Places screen, switch to the Offline section and choose your desired map from there.