Unlike previous versions, the stock message application in Android ICS supports emoji characters. The set contains 471 emoji icons which can be used in any messages without installing third party applications. However, this feature is disabled by default. This tutorial will show you how to enable it.
Using emoji in SMS text messages is a great way to messaging more interesting. In the past, in order to use emoji, users had to install third party message apps from the Play store. However, once upgraded to Ice Cream Sandwich, users have access to the emoji characters from within the stock message app. You just need to know to enable and access them.
1. Open the stock ICS Message app in the phone's app drawer.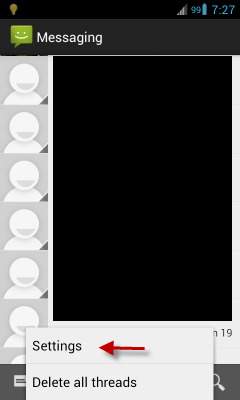 2. Tap the Menu key on your phone and then go to Settings.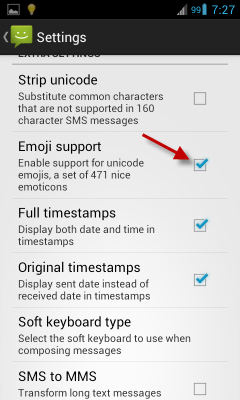 3. In the Settings screen, scroll down and find the Emoji support option. Put a check in the box in the same line to enable it.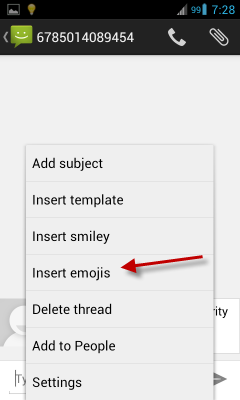 4. Now, go back to the Message interface and choose the message thread. Tap the Menu button and choose Insert emojis from there.
This option is only visible if you have enabled the Support Emoji option. Previously, there was no Insert emojis option in the menu list.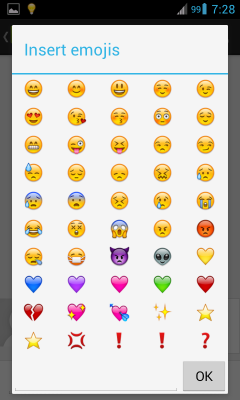 5. Choose the emoji that you want from the list. You can choose multiple emojis at once.
6. When you are done, tap OK to go back to the thread screen and continue composing the message.