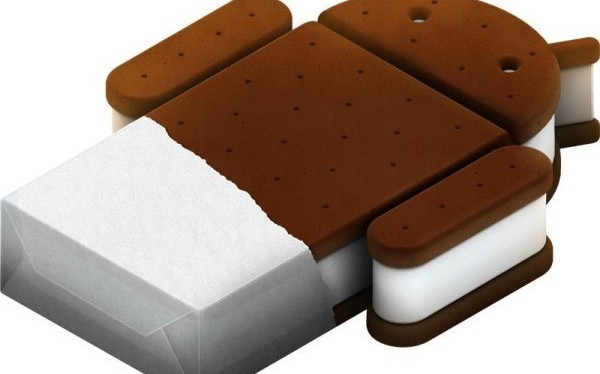 One of the disadvantages of recording a screencast in Android is that there is no pointer on the screen. Thus, viewers may not be able to follow the described actions. By following these steps, touch on the screen will be simulated with a white spot at the touch position.
Every time I do a quick screencast to help my relatives solve problems with their Android devices, they complain that they have no idea where to tap and what to choose. This is because they cannot see the touches that my fingers make on the screen. Using this technique in this tutorial, I can include the appropriate touches for actions while the screen is being recorded.
I have also used this method as a developers in finding and describing bugs in my apps or games.
1. Open the app drawer and choose Settings.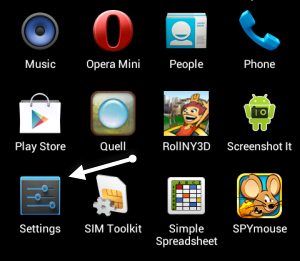 2. In the Settings screen, scroll down to the System section at the bottom and choose Developer options. You can quickly spot this option by its two curly braces.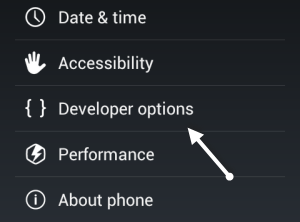 3. Find the Show touches option and enable it by checking the option's box. You can find this option in the User Interface section.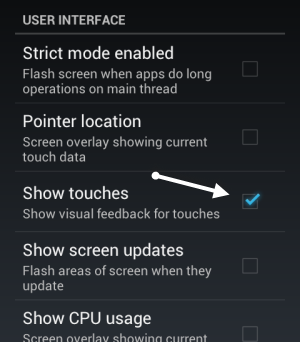 4. After enabling this option, you will notice a white spot at the touch position every time you touch the screen.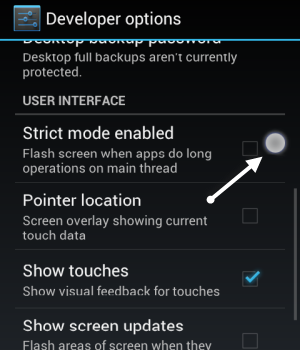 5. Later, if you want to hide the touches, simply go to the same section and uncheck the Show touches option.