Loading a webpage with too many plug-ins on a smartphone can make the phone unresponsive. If you notice frequent lags on your phone while browsing a webpage, you should configure the browser to load the plug-ins only as manually directed. This tutorial will show you how to make this possible in the Android ICS browser.
Even on powerful dual cores phones, plug-ins on websites can slow down the phones significantly. Many plug-ins on webpages are not necessary for mobile use and disabling them makes sense. Eliminating plugins will not only increase the performance of the phone, but by reducing the amount of data downloaded, the page should load faster and cheaper.
Additionally, if you having issues with a webpage rendering, picking which plug-ins to load will help to identify the problem. This feature is available on Android 4.0 (Ice Cream Sandwich) and later.
1. Open the app drawer and launch the Browser app.
2. Press the Menu button on your phone and choose Settings from the list of options.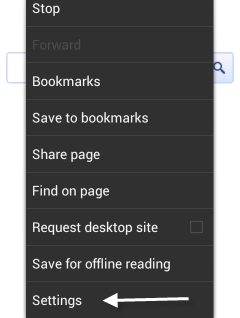 3. In the Settings screen, choose the Advanced option.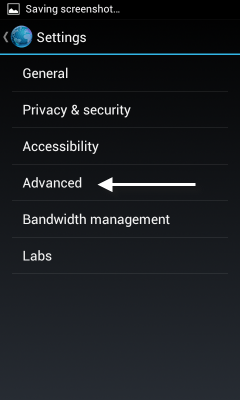 4. Find the Enable plug-ins option and tap on it.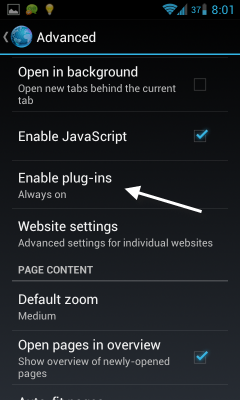 5. By default, this option is set to Always on. To load plug-ins on websites only when you want, please switch the state to On demand.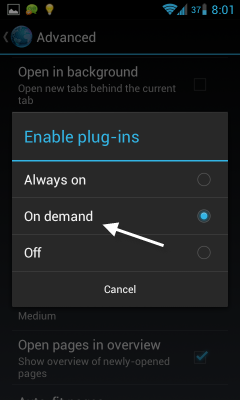 6. Leave the Settings area and try loading a webpage with plug-ins to see the result.