You have bought a new Android phone. It is exciting, right? You want to turn it on immediately. You don't know which android app you should download for data storage on the cloud?. Don't worry! This Tech-Recipe will show you "How to use Google Drive Application on your phone".
After purchasing a new phone, the first app you should visit is the "Play Store". Search the application "Google Drive" in the search bar. This application will be available for all versions of Android. You will get the result in the search bar, download this application. In most android phones, Google Drive comes preinstalled.
After downloading Google Drive you will need to sign up as a user. "Google Drive" needs an email ID and Password for your account. After creating a user ID you will be able to enjoy numerous benefits that this application offers. The prime feature of "Google Drive" is ample free storage over the cloud. Initially, it offers 15 GB of free storage. This storage can be used by Google Drive, Gmail account and Google photos. Google Drive provides backup to all of your precious files. In this way, you will never lose your precious stuff.
How does it work
Google drive works smartly with other applications such as Google Docs, Google Forms, and Google Drawings, etc. The latest  Google Drive version includes highly sophisticated features such as scanning the documents, working offline and saving your work remotely. Some of the benefits of Google Drive include Backup of the files. It means that the files are backed up automatically in Google Drive. The files and documents can easily be restored if the device is lost or stolen.
Google drive offers options for "Collaboration". It lets the people work together on a particular file at the same time. Google Drive offers "Remote access". You can work from any device of your choice. Google Drive also offers to share the documents. You can share the documents easily with other people. Google drive defines the access level for individuals, for example, some people can only "View" and some people can "Edit" the documents
How to use Google Drive Application on your phone
Here is the complete guide
1. Download and Install "Google Drive" on your Phone.


2. Create your user account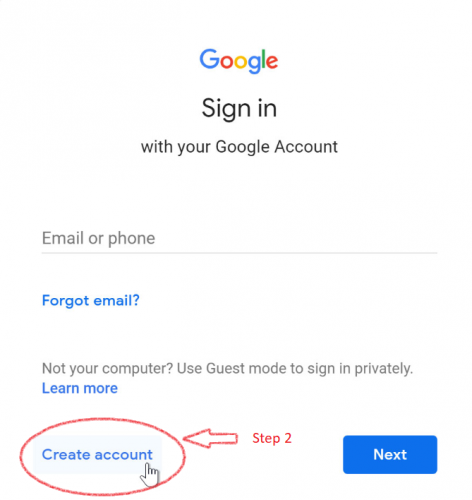 3. Upload files from your device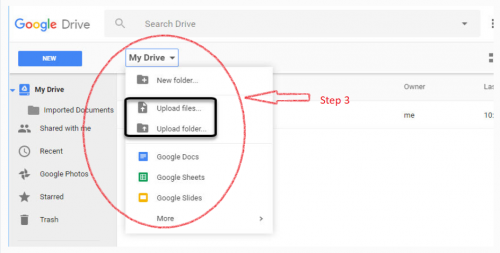 4. Share your files with others and change access levels according to your choice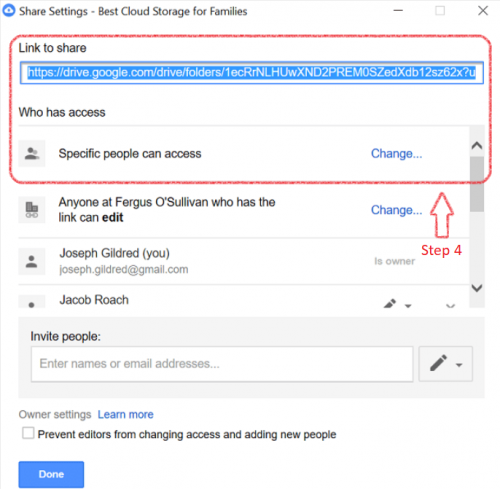 Check out these tech-recipes:
How To Change The Default Language On Google Drive
How to Change a Google Drive File Owner
Google Drive: How to Upload Files from your Android Phone