Google Drive isn't just an excellent repository for documents. It's also equally great to safely store video content.
If you're wondering how to upload your videos to google drive, there's a couple of ways to do this. We'll discuss these in this tutorial. Moreover, once you've uploaded a video to Google drive, you can also view and edit it just like you can view and edit your Google drive documents. However, you need to assign proper permissions for this.
This article will mainly focus on adding videos to Google drive for future accessibility.
Uploading Videos to Google Drive (Desktop)
1. log in to your Gmail account.
2. Click the dotted square in the top-right.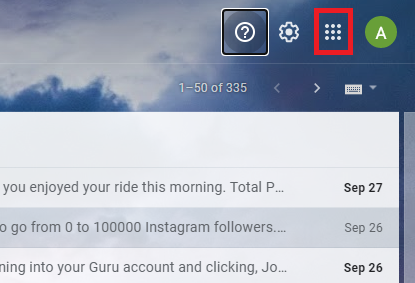 3. Tap Drive to access your Google drive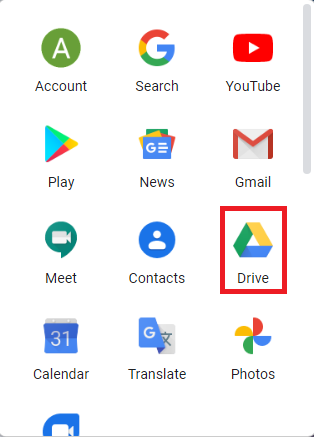 4. Click "New" in the top-left corner.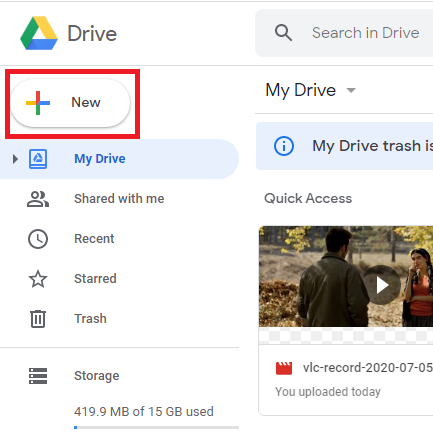 5. Select "File Upload" from the drop-down menu.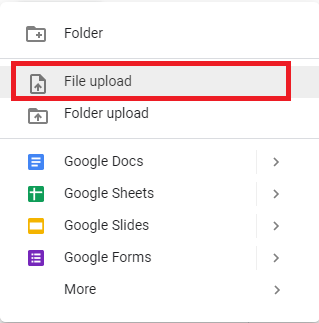 6. Select your intended file from your computer
7. Wait for it to upload.
Uploading Videos To Google Drive From Your Android Phone
1. Open your photos app.
2. Tap a video.
3. Select the three vertical dots on the top-right corner.
4. From the pop-up box, select Save to Drive.
5. Give your file a title and tap Save.
6. Wait for the video file to upload.
How to Share A Video On Google Drive
If you're interested in sharing the video you just uploaded to your Google Drive, here's how you can do this:
1. Double-tap your video.
2. In the top-right corner, select the three vertical dots.
3. Select Share.
4. Type the email of the person you want to share the video with. You can also type a short message in the box below if you want.
Frequently Asked Questions
I'm unable to upload files to my Google Drive. What should I do?
This mostly happens because of a "force stop" error. You'll probably to have to restart the Google Drive app to prevent this from happening.
How long will it take to upload my video to Google Drive?
This depends on your Internet connection. Most uploads are pretty fast. However, some can take hours for bigger files.
Does Google drive support iPhone-MP4 videos?
Yes, Google has an in-built player that works great for a variety of video formats, including Mp4s.
Related Coverage From Tech-Recipes