Once your system is updated to OS X Lion, applications will attempt to automatically open from your last session. When you start an application, suddenly the last file you were using is staring you in the face. While many users will find this convenient, other users find this particularly annoying. Here is how to disable this new feature from Lion.

I really thought I would enjoy this feature. It's logical, and I really enjoy it on my iOS devices. However, I just cannot get used to it. When I open Safari, I really do not want all the pages I was previously viewing taking forever to load. When I open my browser, I just want a fresh blank window.
Here are the steps to disable apps opening from your last session:
1. Click System Preferences
2. Select General
3. Uncheck Restore windows when quitting and re-opening apps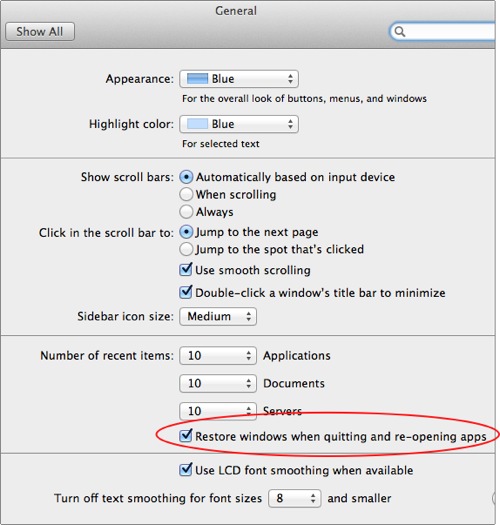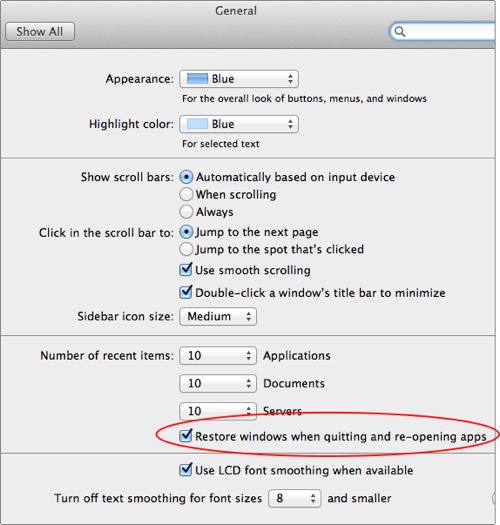 After this is disabled, apps with open to their default loading page. Plus, my browser won't take a million years trying to load the last zillion pages that I had open when I last closed it.