Since smartwatches are still rather new wearables, learning how to use them can take some time. During that process, you may find that your watch behaves erratically. If you have no clue why the device is malfunctioning, resetting it to its default state is recommended. Here is how to do it on an Apple Watch.
Even though watchOS is typically stable, a few bugs or glitches may surface at times. These could be signs of software or hardware problems. Before you send your watch back to the store, you may want to reset it to see if the problems still persist. If they do, then go ahead and return it.
1. Launch the Apple Watch app on your iPhone.
2. If this is the initial launch, the My Watch tab is displayed. If it is not, then switch to that tab, and select General.
3. Select the Reset option at the bottom of the General section.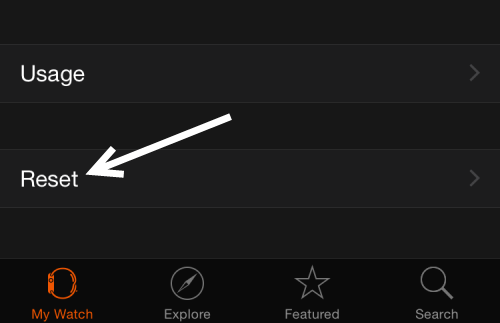 4. In the Reset section, you will find three options. The first one, Erase All Content and Settings, will reset your watch to its original factory settings. This option is suitable when things go wrong, and you have no idea what the cause is. The second one, Reset Home Screen Layout, will just reset the position of your apps to the default layout. Other settings stay untouched. The last option, Reset Sync Data, will erase all contacts and calendar reminders from your Watch. After the process is completed, the watch will try to re-sync everything from your iPhone.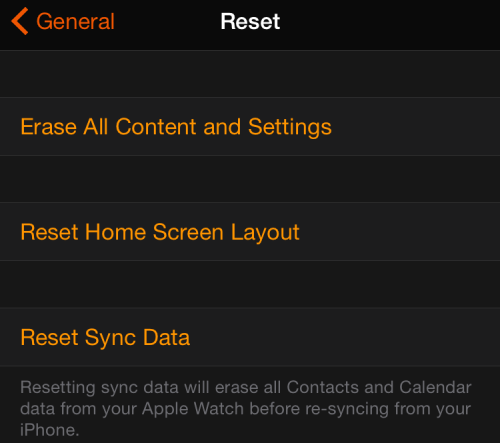 5. For the first two options, you will see a small window asking for your confirmation before the process starts. Simply tap the red button to start. Tapping on the Reset Sync Data option will immediately erase the synced data. Not to worry, everything will be re-synced right after that.