One of the new features of iOS4 is the ability to share or delete multiple media files at once. Both video and image files can be shared or removed with this method. Files may be shared through MobileMe, email, and MMS.
Using the latest versions of iOS4 deleting and sharing multiple files at once is much easier. Both photos and videos can be manipulated using this technique.
1. Click the Photos icon
2. Select the album you want
3. Click the select icon in the upper right hand corner of the screen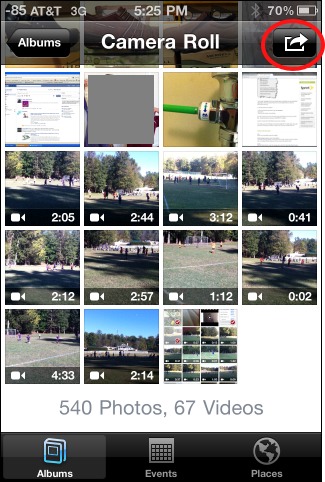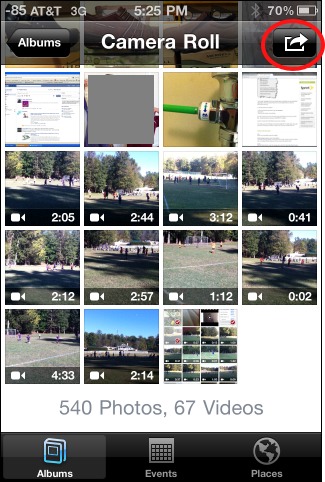 4. Select the files by single clicking them
5. Select the Share or Delete icon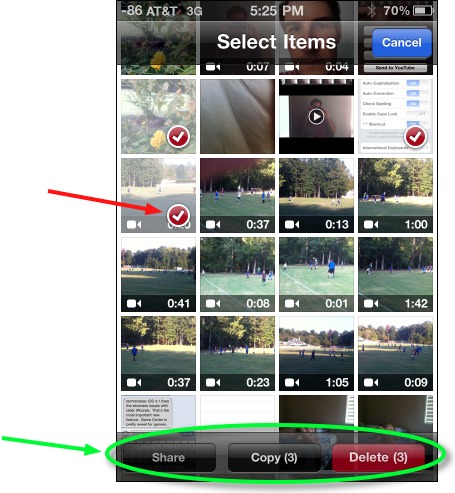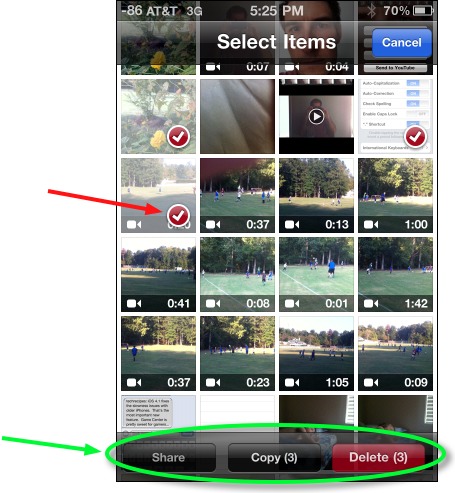 6. If you are going to share, you'll need to select MMS, MobileMe, or Email. If some of the options do not appear, try selecting fewer files.