Oh, the pain I feel when getting on the bus and suddenly remembering that I have not synced my iPhone or iPod Touch lately. Since iOS 5, Apple cuts the cable and now lets users sync wirelessly to iTunes.
Android has been able to sync wirelessly for a long time now. Finally, Apple catches iOS up to the rest of the crew. If you have updated your iPad, iPod Touch, or iPhone to iOS 5 or iOS 6, your device will attempt to sync with iTunes anytime your device is plugged into power and connected through a wi-fi connection. Obviously, your computer will need to be powered on and iTunes will need to be running for this to occur.
If you want to sync manually, you can follow these directions.
1. On your iOS device, click the Settings icon.
2. Select General
3. Select iTunes Wi-Fi Sync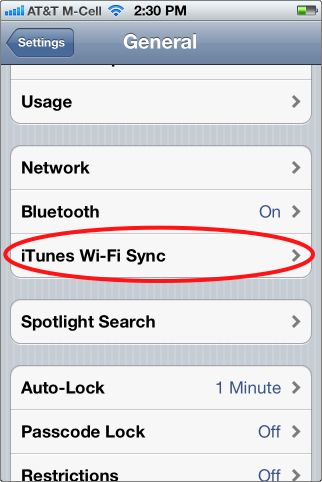 4. Select Sync Now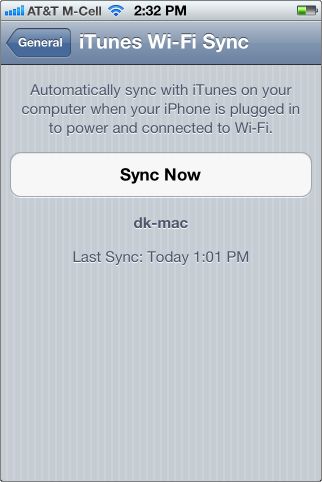 Once the sync process has started, you will see a spinning circle in the upper right-hand corner of the screen until the sync process is completed. Remember, if you routinely leave your device charging at night and your computer open to iTunes, the sync should occur automatically.
We also have some hints if you are having problems syncing through wifi on a Windows system.