Siri is not your ordinary AI assistant. iPhone's famous intelligent personal assistant can now do more than answer queries. Siri can now translate languages. This article will teach you how to use Siri to Translate on iPhone.
If your iOS device is running on iOS 11 and higher, then your phone supports Siri's translation feature. You can ask Siri to translate an English word, phrase, or sentence into any of the most commonly used languages in the world – Mandarin, German, Spanish, Italian, and French. Using Siri to translate is easy and pretty much straightforward. Translations may not be close to the native language, but it is enough for users to get into a conversation with the speaker of any of the languages supported. The next section will guide you how to use Siri's translation feature.
How to Use Siri to Translate
Do the following steps to translate any English word or phrase to any of the supported languages:
1. Launch Siri. Depending on your device, you can either long press the Home button (iPhone 8 and earlier models) or hold the Side button (iPhone X). Alternatively, you can check on one of our articles to learn how to access Siri hands-free. An article with the details on how to use Siri for iPhone X is also available.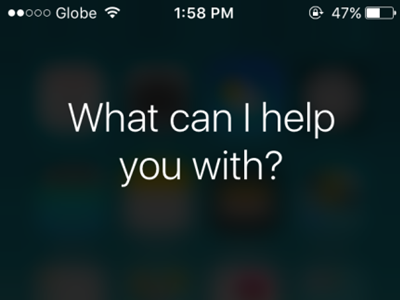 2. With Siri launched, ask Siri to translate words and phrases to a supported foreign language by speaking out. You can use the format "Translate WORD to LANGUAGE" or "How do I say WORD in LANGUAGE?"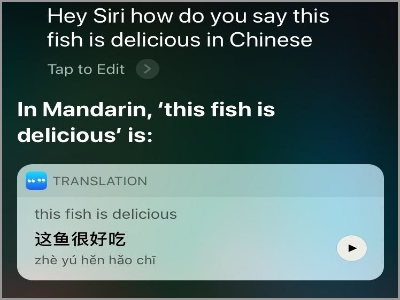 3. If you are in a public place and is not comfortable with speaking, you can type the same format to Siri.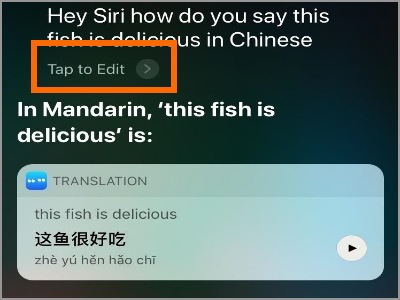 4. Siri will translate the words or phrase. Siri will speak the translation and displays the translation in a text.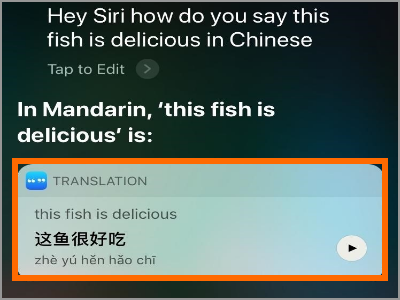 5. Replay the audio translation by pressing the Play button.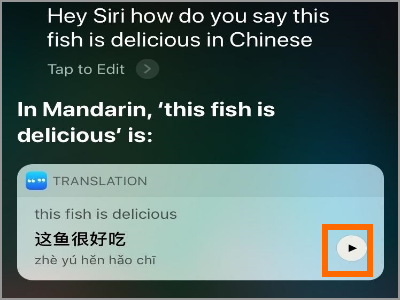 Frequently Asked Questions
Q: Can I use Siri to translate from another language to English?
A: Right now, Siri translates only English to other languages. You cannot translate a foreign language into English using Siri. However, with the way things are going these days, it is highly likely that in the next installment of iOS a two-way translation is expected.
Q: Siri has a hard time translating a long sentence. Is there a workaround for this?
A: Siri may have a hard time putting together translation for a long sentence. The trick is to cut the sentences into multiple phrases so Siri can effectively translate them.
Q: What languages does Siri translate support?
A: Right now, Siri only translates from English to these following languages: Mandarin, French, German, Italian, and Spanish. Oher languages are not yet supported.
Q: I am in Spain and will only be translating to Spanish, can I lock Siri to translate only in Chinese? That way I won't have to mention to Siri to translate in Chinese.
A: You can mention the language to translate to only once. After that, you can continue asking Siri to translate words and phrases without stating the language to translate to. Siri assumes that the command to translate will be for the same language unless the user specifies a new language.
Q: I don't know how to pronounce the translated words, how can I communicate with a local person?
A: You can ask a local person to read the translation or have Siri speak the translation by pressing the play button.
Learning how to use Siri to translate to a foreign language can help you communicate with people in a foreign country. Little by little, technology is breaking the barriers of communication. If you have questions about any of the steps above, let us know in the comments section.
If you find this article interesting, then you might want to check out these related articles:
How to Change Siri's Voice in macOS Sierra
How Do I Change Siri's Language?
How to Use Siri on the iPhone X
How to Use Siri Hands-free
How to Turn Off Siri Suggestions on iPhone iOS 9