Learn how to use 5G on iPhone 12, iPhone 12 mini, iPhone 12 Pro, and iPhone 12 Pro Max.

iPhone users can now take advantage of the 5G connection offered by network carriers. 5G is a term for the fifth-generation mobile network offering better connectivity and faster speed than its predecessors. With 5G on the iPhone 12, iPhone users can expect faster internet connectivity and a more reliable connection. This article guides you on the steps to use 5G on iPhone.
Use 5G on iPhone
You can turn on 5G through your iPhone's network settings. The next sections outline the things that you need to enable 5G and start experiencing the benefits of the 5G network.
Set iPhone to Use 5G
To set your iPhone 12 to use 5G, follow the steps below:
1. Go to your iPhone 12's Home screen and open up Settings.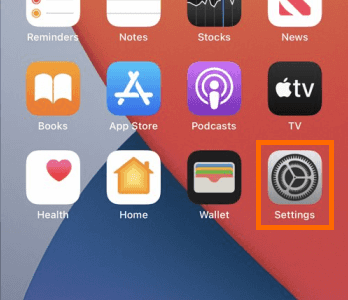 2. Then from Settings, open the Cellular options.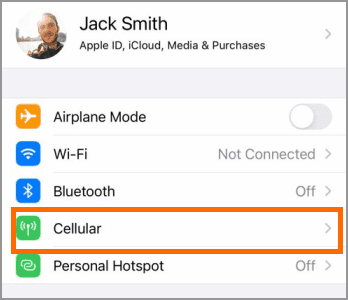 3. On the Cellular settings, tap on Cellular Data Options.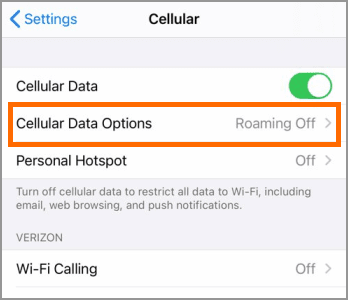 4. Once you are on the Cellular Data Options page, tap on the Voice & Data option.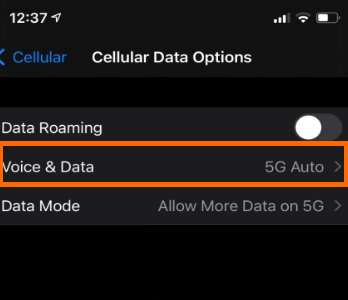 5. Tap on 5G On or 5G Auto.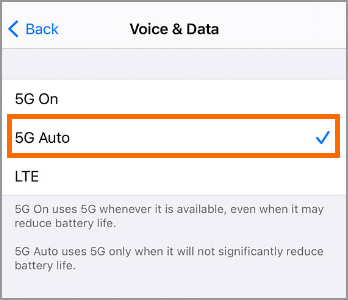 6. You just learned how to use 5G on your iPhone. You can tap on the Back button to go back to the previous menu or swipe up to go back to the Home screen.
Frequently Asked Questions
Q: I can't see a 5G option when I go to the network connection settings.
A: A 5G indicator will only show if you enabled your iPhone's mobile data and that 5G signal is available in your area. Currently, all carriers are expanding support for 5G. Different network providers have different 5G supported-areas. For now, contact your network carrier and ask if they support 5G in your area.
Q: I contacted the carrier and they said that they have support for 5G and that 5G is available in my area. However, my iPhone does not show any 5G signal.
A: Right now, only iPhone 12 supports the 5G connectivity. If you are using an older iPhone device, then 5G won't be available. If you are using iPhone 12 and you followed the steps in this article, then you may want to restart your iPhone or do a quick network settings reset.
Q: Will I incur more data charges when using 5G?
A: If there are no changes in your browsing and streaming habits, including the quality of the videos you watched, then there's no difference in your data charges or usage. However, due to 5G's speed, higher-resolution videos may be available during streaming. Some video streaming services automatically switches to the highest resolution available when it detects that your internet speed is strong enough. Make sure you know this so you won't have unnecessary data charges especially if you are not on an unlimited data plan.
You just learned how to use 5G on your iPhone. If you have questions about any of the information provided in this article, then let us know in the comments.
Do you think this article is helpful? Why don't you check out these related articles?
How to Reduce Data Usage on iPhone Using Low Data Mode
How to Set Instagram to Use Less Data
How to Check Cellular Data Usage on iPhone
Switch between Wi-Fi and Cellular Data Automatically on iPhone