You can send secret messages on Viber if you want to go private and secure. These secret messages offer addtional layer of privacy on messages by automatically deleting read messages and controlling forwarding of messages. This article will guide you how to start a secret chat on Viber.
Viber is particular about security. The messaging app is using end-to-end encryption as the default protocol for all of the messages, voice calls, and video calls. Viber tops up the encryption and secrecy game by introducing Secret Chat – a conversation that automatically deletes itself after a set time. Forwarding of messages in Secret Chat is disabled. Screenshots of secret conversations are controlled. Android users cannot screenshot messages, and though iPhone users can forward secret messages, the sender will be notified that the act was done.
How to Send Secret Messages on Viber
To send a secret chat on Viber, follow these steps:
1. Open the Viber app on your iPhone or Android device.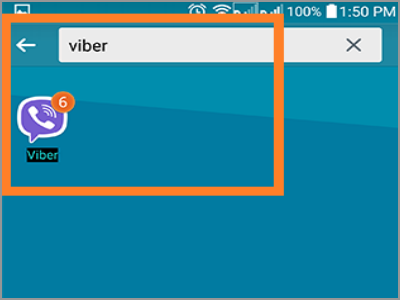 2. Go to the main chat interface and tap on the Compose New Chat button (+ icon).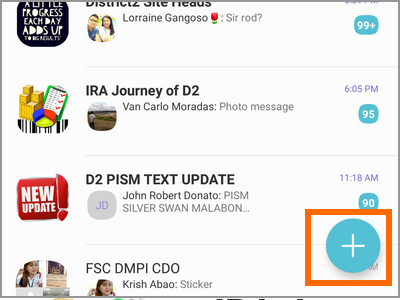 3. Your contact list is displayed. Select the contact that you wished to start a secret chat with.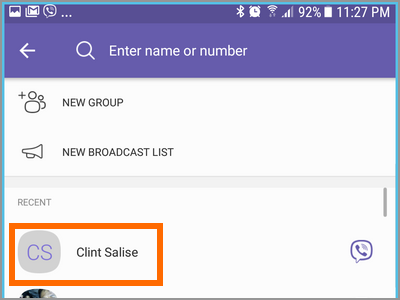 4. From the contact's chat screen, tap on the chat Menu button on the upper-right part of the screen. The Menu button has a three-vertically-aligned-dots icon.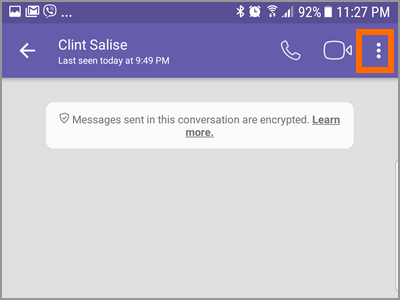 5. A list of options shows. Tap on the Open Secret Chat option.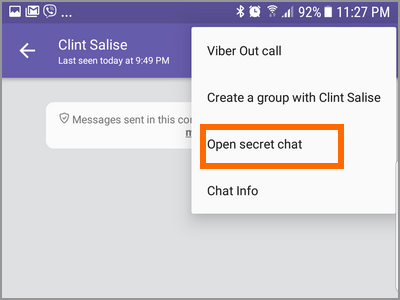 6. The conversation will switch to a secret chat. With the secret chat enabled, all messages will have a self-destruct timer, you will be alerted for screenshots, and forwarding of messages is not allowed.
Frequently Asked Questions
Q: Why can't I take screenshots of Viber secret chat.
A: Viber wants to keep your secret conversations private and secure by deleting any traces of the conversation after the set time. Screenshots keep a record of the message, so Viber has not allowed Android users to take a screenshot when in secret chat. Using a third-party screenshot app won't do the job too. All that the screen-capturing app gets is a black screenshot.
Q: If screenshots are not allowed, why do I get a message that the other person in the secret message took a screenshot?
A: Viber has limited rights and permission to Apple devices. This is the reason that Viber can't stop iPhone users from taking screenshots of secret chats. However, as a control measure and to keep things transparent between privacy-conscious friends, recipients are notified whenever a screenshot of the conversation is made.
Q: Can I retrieve a deleted secret message?
A: All messages in a secret chat are deleted without a trace after the set time has expired. There is no way to retrieve deleted a secret message on Viber.
Q: Can I change the time limit control?
A: You can change the time limit by following our article on setting a time limit for secret messages.
Q: When will the timer to delete a secret message starts?
A: The timer to automatically delete secret chats will start as soon as the message is read by the recipient.
You just learned how to start a secret chat on Viber. We wished that this article has helped you keep your Viber experience better and more secure. If you have questions about any of the steps outlined above, let us know in the comments.
These related articles might interest you. Go, check them out.
How to Stop Auto Download on Viber
How to Stop Auto Download on Viber
How to Check Cellular Data Usage on iPhone
How to Send Secret Messages on Facebook
How to Access the Hidden Messages in Facebook Messenger