You can use the Find My app to locate your lost iPhone. What's great about Find My is that you can still find your lost iPhone even when it's offline. This article teaches you how to locate a lost iPhone using Find My.

Find My is an app and service available for Apple devices that allows users to share their location and locate lost devices. The device-tracking capability of Find My is one of the best in class. You can see your device on the map, play a sound, and get turn-by-turn direction to your device. You can even set your Find My to locate your device even if it is offline. This article teaches you how to locate a lost iPhone using Find My.
Find a Lost iPhone Using Find My
When Find My is enabled, you increase the likelihood of finding your lost iPhone. The next sections detail the things that you need to do to find your lost iPhone using Find My.
Things You Need To Do First:
Before we proceed, see to it that you comply with the following:
• Update your iPhone to iOS 13 or later operating system. Find My is only available to iOS 13 devices. To use the app and service, your iPhone needs to be running on iOS 13 or later OS. If you are not familiar with updating your device, you can check out our article on how to update your iPhone to the latest iOS.
• Turn on Location Services and Find My on your iPhone.
Locate a Lost iPhone Using Find My
Once you've set up your iPhone, you can now locate your Lost iPhone using Find My.
1. Locate Find My from your iPhone's Home Screen.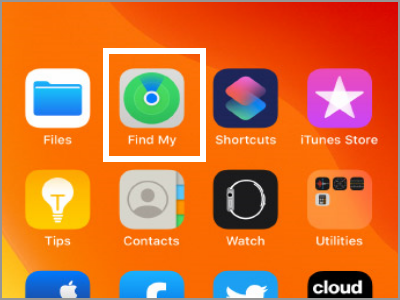 2. Then once you are on the Find My app interface, tap on the Devices tab located in the middle part of the bottom of the screen.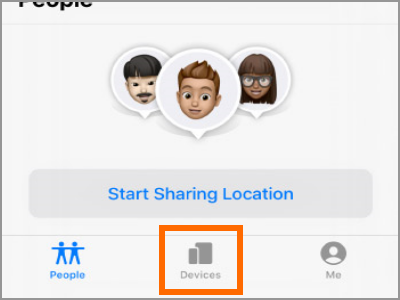 3. Tap on the lost iPhone that you want to locate.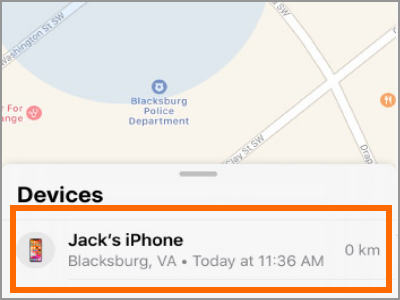 4. Find My shows the approximate location of your lost iPhone.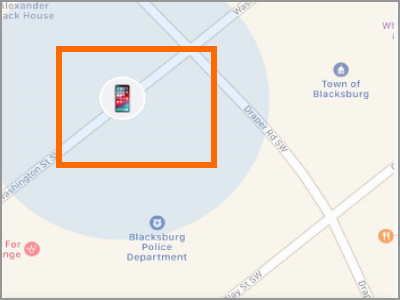 5. Pull up the bottom menu to view more options.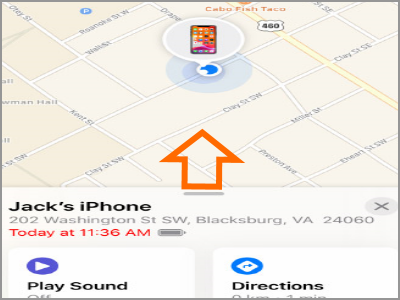 6. Tap on Directions to get the approximate directions to your lost iPhone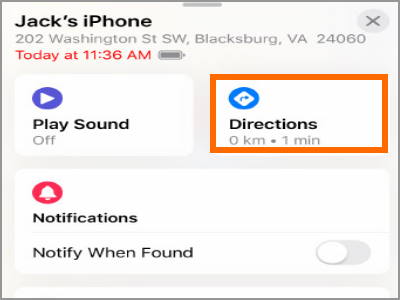 7. Once you are near the approximate location, tap on Play Sound. Your iPhone will play a loud sound to help you locate the device.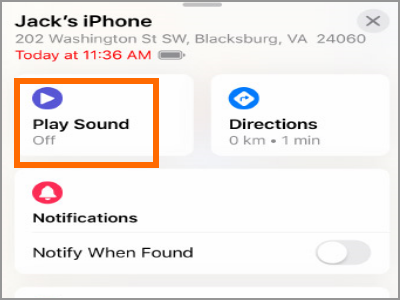 8. Opt to by notified when your iPhone is found by turning ON the Notification feature.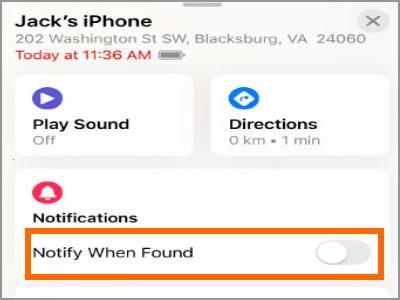 9. Finally, you can mark your device as lost, so others won't be able to access your information.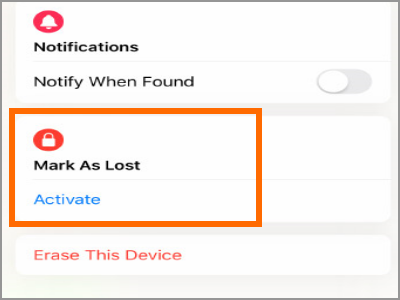 Frequently Asked Questions (FAQs)
Q: What will happen if I tap on the Play Sound button, but the lost iPhone is in silent mode?
A: When using the Find My service, your iPhone will stay play a sound even if the device is in silent mode.
Q: What if my iPhone is offline?
A: If your iPhone is offline, you can enable Enable Offline Finding for your iPhone to be located even when the device does not have a Wi-Fi or cellular connection.
You just learned how to locate a lost iPhone using Find My for iOS 13. If you have questions about any of the steps above, let us know in the comments section.
Did you enjoy reading this article? Then you might want to check on these related titles:
How to Wipe a Lost iPhone Remotely
How Do I Find My Lost iPod Touch, iPhone, or iPad?
Use Find My on iPhone
Find Lost Android device with Android Manager
How to Track People Using iPhone
How to Back Up Your iPhone to iCloud
Back Up Your iPhone to a Computer