You can set your iPhone to block cookies and prevent websites and browsers track your internet history and data. This article will teach you how to protect your online data by showing how you can block cookies on iPhone
What are Web Cookies?
Cookies are data from a website stored on your computer through your web browser. The data is meant to keep your browsing experience faster by remembering your website visits and information you enter to sites. Cookies also help you auto-fill in data into a form for some saved information such as your name, address, email address, and passwords. Cookies are also responsible for keeping you logged into certain sites by communicating with websites letting the servers know you are logged in.
Due to the sensitive data stored in cookies, it is important that you clear them from time to time especially if you hand over your device to someone you do not fully trust. Apple understands the benefits and risks of storing cookies on your device that they are allowing users to block cookies on their iPhone and iPads.
How to Block Cookies on iPhone
To set Safari to block cookies on iPhone, do these:
1.Go to your iPhone's Home screen by pressing on the Home button.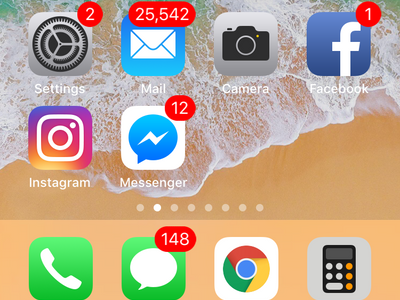 2.From the Home screen, open your device's Settings.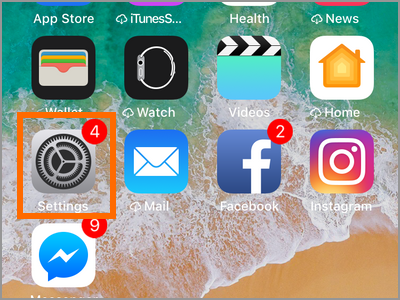 3.Scroll down your Settings and locate and open the Safari settings.

4.From Safari, scroll down to the Privacy and Security section and tap on the switch button for Block All Cookies.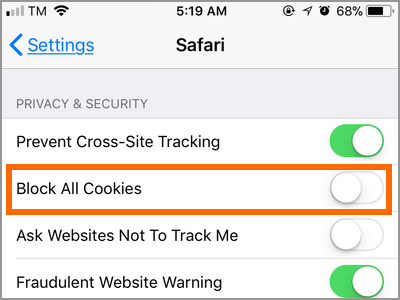 5.A confirmation pops up with a warning that some websites may not work if you block cookies. Tap on the Block All button on the right to proceed.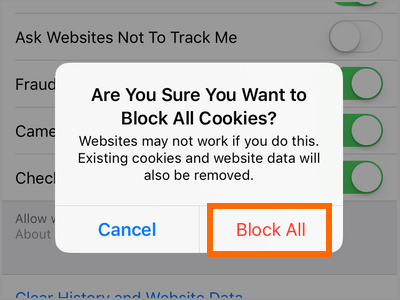 6.A green switch means that the feature is already activated. All cookies will now be blocked from your iPhone.
Frequently Asked Questions
Q: Will blocking cookies clear history on my iPhone?
A: Blocking cookies on your iPhone will only block incoming and new internet data to be stored on your iPhone. Previously saved data will not be deleted and would have to be manually deleted and cleared if you want them off of your device. You can check our article on how to clear website history and cache on Safari.
Q: How do I look at cookies on my iPhone?
A: Open your iPhone's Settings from the Home screen. Go to Safari and tap on the Advanced option at the bottom part of the screen. The Website Data option shows the cookies on your iPhone. You can check our article on how to view cookies and website data on your iPhone.
You just learned how to block cookies on iPhone. If you have questions with any of the steps above, let us know in the comments.
These related iPhone articles may interest you:
How to Restrict Specific Apps from Using Cellular Data on iPhone
Switch between Wi-Fi and Cellular Data Automatically on iPhone
iPhone: View Safari browser history
How to Clear History and Website Data on iPhone
iPhone: Clear cookies in Safari browser
iPhone or iPad: Enable Private Browsing