The Newsstand app is annoying to some users. Although many people never use this application, Apple does not give you the option of hiding the app. By following these steps, you can hide this app even without jailbreaking your iPhone.
Frequent Newsstand users do not mind the app or, more accurately, the folder. However, those of us who do not use Newsstand find it bothersome. Because it is a folder, you cannot move it into another folder. Plus, you cannot delete it. Most users accept this fact, move it to the last page, and move on. Fortunately, Rag3Hack took this seriously and provided us with the solution.
1.Launch the Safari app.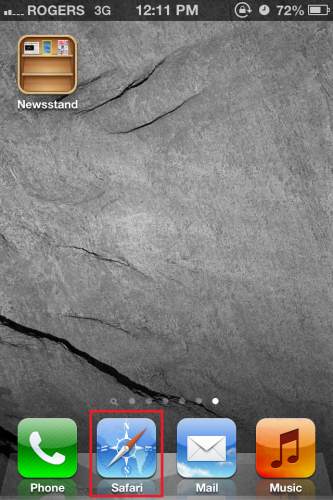 2.In Safari, visit rag3hack.no-ip.org.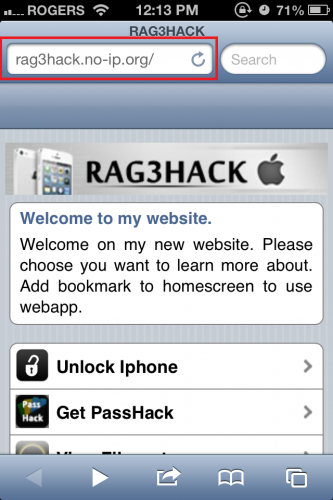 3.Once on the website, scroll down until you see NewsStand Fun, and select this option.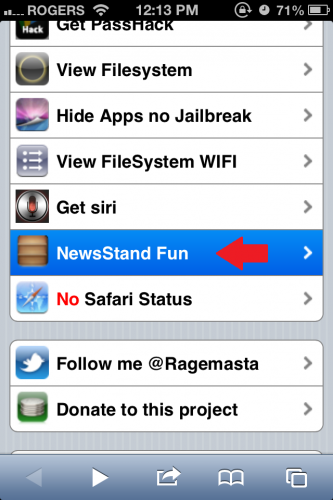 4.You should now be on the page with the option to Hide Newsstand. Tap it.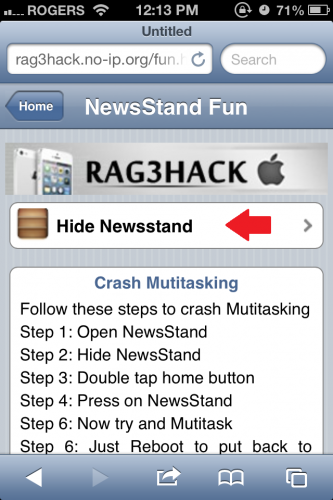 5.A window should appear momentarily that asks if you want to install Newsstand Hide. Tap Install.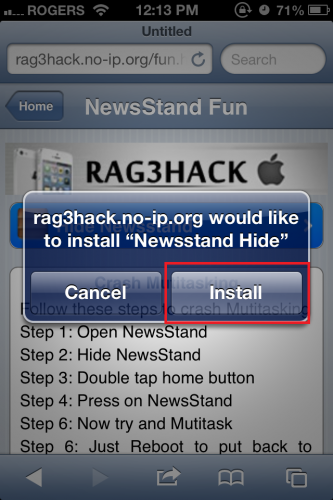 6.You should now be brought back to the screen where the application is downloading over your Newsstand. The installation should and will fail. Tap Done.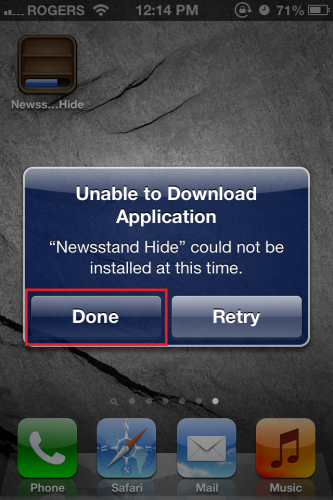 7.Now tap and hold the app to put it into "wiggle" mode. Delete the application as you normally would.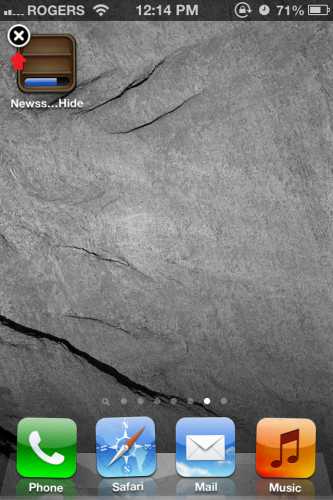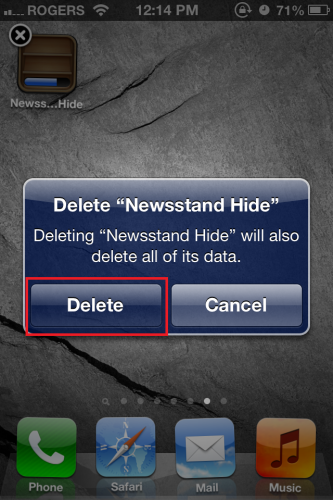 You have now successfully hidden the Newsstand application. The Newsstand application/folder, however, has not been fully deleted. The next time you completely reboot your phone, the folder will make its way back to your screen. You will have to go through the steps above again each time. Bookmark the rag3hack.no-ip.org website for convenient access.