In Windows 8 the process of uninstalling metro apps is rather easy. Therefore, when you have established the metro apps in Windows 8 the way you want, you may wish to prevent other users on the computer from uninstalling them. This tutorial will show you all the necessary steps to disable the uninstall metro apps feature.
Unlike normal desktop apps which can be uninstalled from the Control Panel, the metro apps can be uninstalled by just right-clicking on the apps' tiles and choosing Uninstall. Although this makes the uninstall process less painful, it also increase the chance of uninstalling app by mistake. Luckily, you can disable the Uninstall button if you desire.
1. Press Winkey + R to open the Run window, type gpedit.msc to the field and hit OK to open the Local Group Policy Editor window.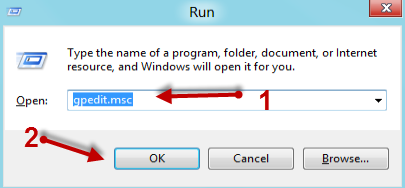 2. When the Local Group Policy Editor window appears, navigate to User Configuration -> Administrative Templates -> Start Menu and Taskbar.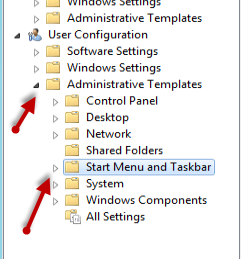 3. On the right side of the window, find the Prevent users from uninstalling applications from Start and double click on it.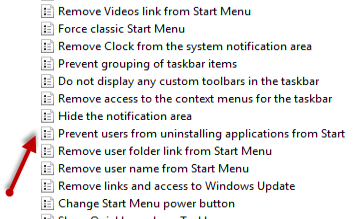 4. By default, this option is set to Not Configured. We need to change it to Enabled to remove the Uninstall button from the Start screen.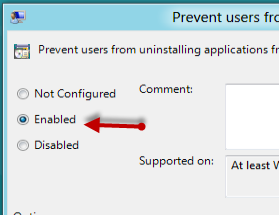 5. Click OK at the bottom of the current window to save the setting.
You do not need to restart the system to see the change because it takes effect immediately. When you go to the Start screen and right-click on a metro app, the Uninstall button is gone.
The picture below is taken when the setting is not changed yet. The Uninstall button appears between the Unpin from Start and Smaller button.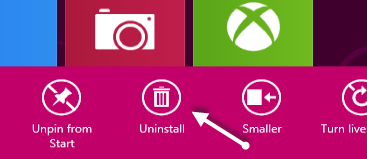 This is is how it looks like when the Uninstall button disappears.