Moving the mouse, pressing the keyboard, or removing a USB drive all will awaken your PC from sleep. You can block some devices from being able to wake your computer.
I often catch myself accidentally waking up my PC. I put something on my desk, and if I drop the item a little too hard, the vibrations will move my mouse and wake up my PC. Putting my computer to sleep over and over again is a waste of time. Often users hate it when removing or adding a USB drive wakes the system as well. This can also become a nuisance, especially if you are the type of user who leaves his PC in sleep mode instead of powering off.
Through our example, we will prevent the mouse from being able to wake the system. These same steps should work for any hardware. Before adjusting these settings, the device will needed to be connected to your system.
1.First, search for and open the Control Panel.
2.Now, change the view of the settings to Small icons. Then find and open the Device Manager.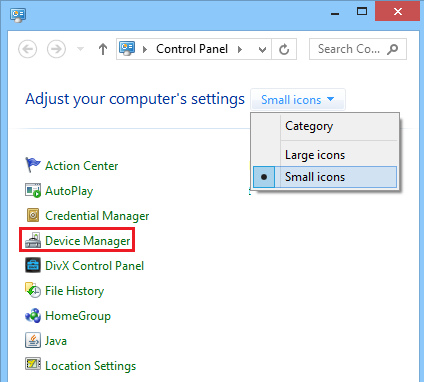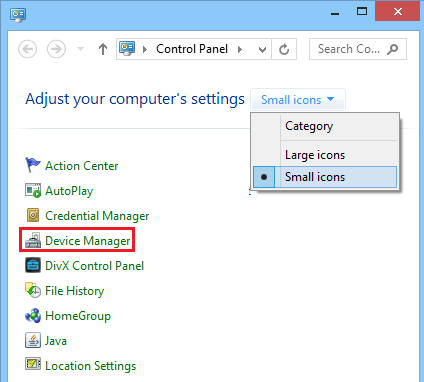 3.Scroll down to either your mouse or keyboard, and expand it. Then right-click on the mouse and select Properties.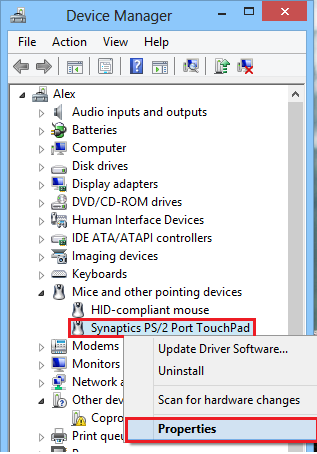 4.Finally, select the Power Management tab, and check the box next to Allow this device to wake the computer. Then click OK to finalize your settings.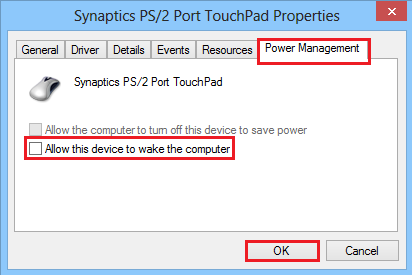 The mouse has now been removed from the list of items that can wake up your PC.