In Windows 8, whenever a user wants to access the All Apps page, he is forced to go the Start screen, right-click on an empty space, and choose All Apps from the option. This is a very time-consuming process. This tutorial will help you create a shortcut that you can use on your desktop to launch the All Apps page directly.
1. Press Win key + R to open the Run window. Type in appdata, and click OK.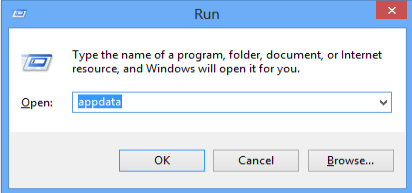 2. This will open the AppData folder inside the System drive. When it opens, navigate to AppData/Local/Microsoft/Windows/WinX/Group2.

3. Find the Search shortcut in this folder, and right-click on it. Then choose Send to -> Desktop.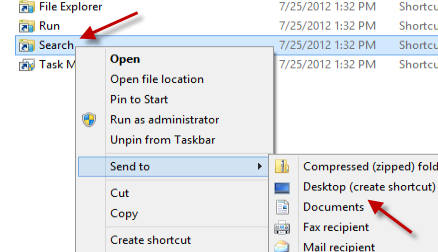 4. Now, you have a nice shortcut on the desktop that will lead to the All apps page when you click on it. You can leave it on the desktop or pin it to the taskbar.


5. If you find the icon of the search shortcut too closely resembles the Explorer's, right-click on it, and choose Properties.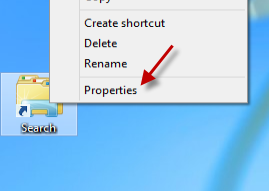 6. In the Properties window, click Change Icon.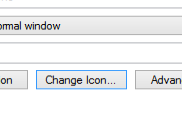 7. Choose the icons from the list, or use your own icon. Once you are done, click OK to save the changes.