The Family Safety feature within Windows 8 helps you control the Internet content that can be viewed from your computer's browser.
Once you have set up Family Safety, you will be able to block various rated sites. All unrated sites are automatically blocked by default. You can, however, choose to allow them if you want. In order for the Family Safety feature to work, you have to start it on an administrator account. Family Safety is mostly directed at the safety of children. Adjusting these settings properly will ensure a safe environment for your child.
1.From the Control Panel, select Network and Internet.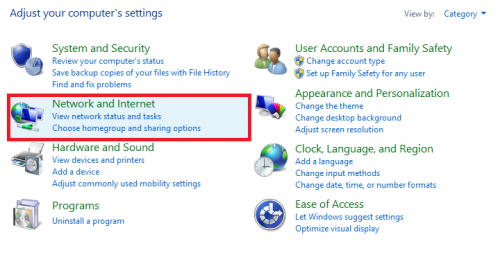 2. Under "Network and Internet," select Internet Options.

3.From "Internet Properties," select Content, and then click on Family Safety.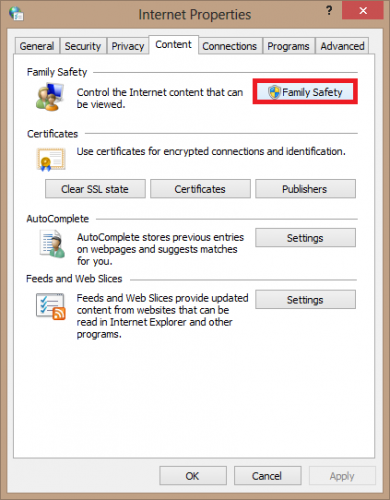 4.Now, select a user to whom the restrictions are going apply.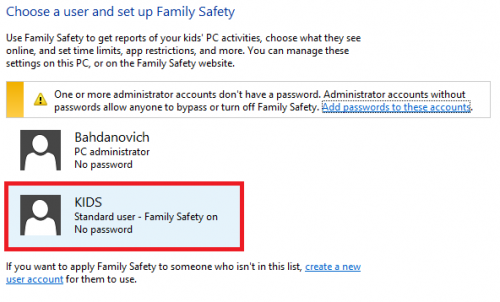 5.Check the box next to On, enforce current settings under "Family Safety." Then click Web filtering.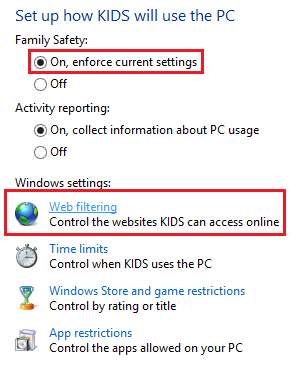 6.Select USER can only use the websites I allow.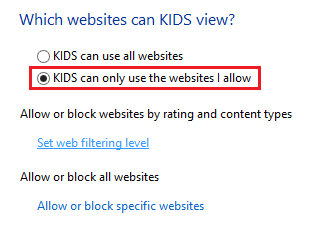 7.Finally, select the restriction level that will work best for your household. Once you have selected the restriction level, you are finished. You can now close Internet Options.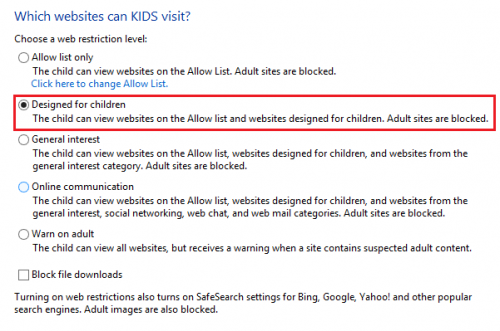 Writer, author, wordsmith — this tech enthusiast enjoys Starbucks, good reads, and golden retrievers.