Windows systems are infamous for slowing down after months of use. In the past, power users would experienced this phenomena would just reformat and reinstall Windows to clean out all the junk that drags down performance. Under prior versions of Windows, this reset process was not quick or easy. However, with Windows 8 the system can be returned to the factory or default settings very rapidly using these steps.
Returning a windows box to the factory fresh settings previously required a total reformat and reinstall. Windows 8 makes this process much more simple.
1. Move your mouse to the bottom right of the screen and then move it up to open the Charms bar. Click the Settings gear icon.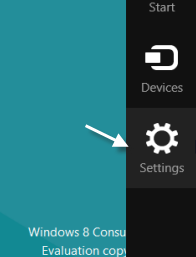 2. Choose More PC settings.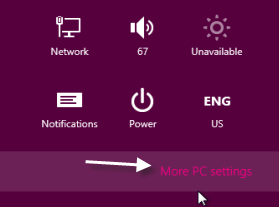 3. In the PC settings screen, go to the General section from the left side.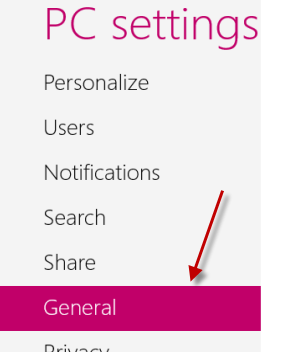 Refresh the System
You can use the Refresh feature to boost the performance of the computer when it runs slowly. This will reset all the PC settings to default, and will remove any third-parties applications that you installed outside of the Windows Store. All your files and personalization settings will be safe.
1. From the right side screen, find the Refresh your PC without affecting your files and click Get started.

2. Click Next to go to the next step.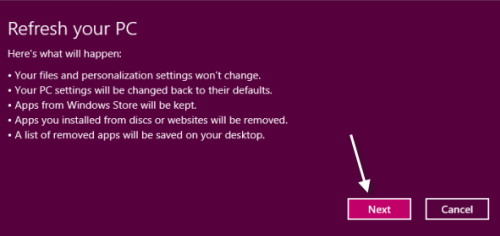 3. Hit Refresh to start the process.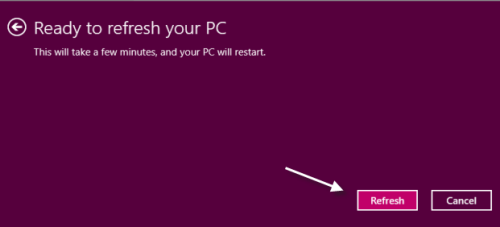 4. Wait until the process is completed.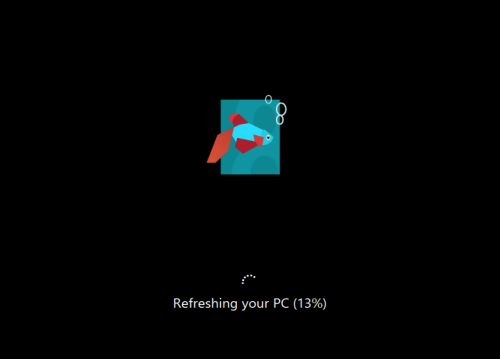 Reset the System
Use this feature to reset your PC to its factory settings, just like a clean install of Windows.
1. Find the Reset your PC and start over option and click Get started.

2. Choose one of the two remove files options that you want. The first option will delete all of your files permanently, which is suitable when you want to sell the pc or recycle it. However, this process can take several hours to complete. The second option will be quicker, but your files are recoverable.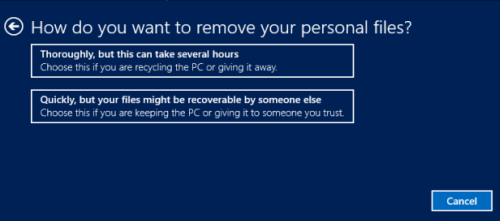 3. Click Restart.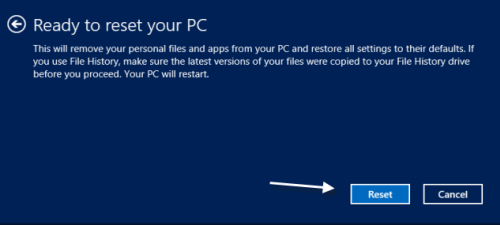 4. The process will then begin.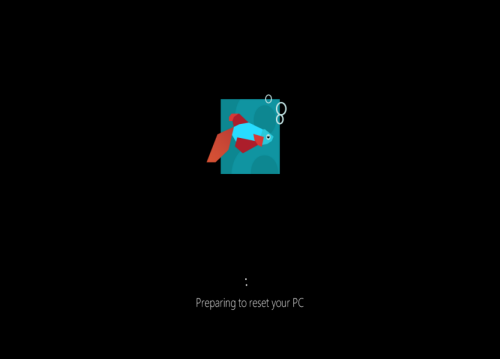 5. After the process is completed, enter your Product key, and start configuring the basic settings.