Since Ubuntu 13.10, online results are now included when you search for something in Dash. While the ability to get results from numerous big websites is great, too many results can make the Dash feature look quite messy and make it harder for you to find what you need. Luckily, it is possible to hide individual content providers or even hide all online results from your Dash.
Getting online results from Dash can be quite handy at times because you do not have to launch a browser manually, visit a site, and enter the search term. Before you think about disabling it completely, try disabling all unnecessary services to see if the remaining are useful or not.
Stop Online Results from Appearing in Dash:
1. Click on the gear icon at the top right of the screen, and choose System Settings from the menu. Alternatively, you can choose System Settings from the app list on the left side.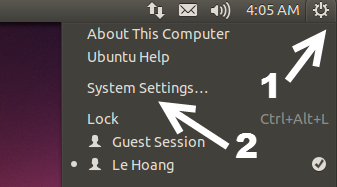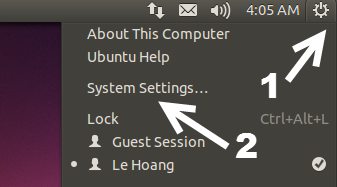 2. When the System Settings window pops up, choose the Security & Privacy option to continue.
3. In the Security & Privacy section, switch to the Search tab, and turn the When searching in the Dash option off. Turning off this option will hide all online results in your Dash.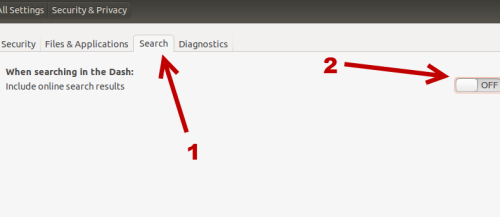 Disable the Individual Dash Plugin:
1. Click on the Dash button in the app list, and then click the application button at the bottom of the screen to switch tabs.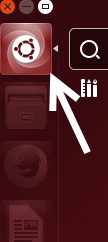 2. In the Application tab, scroll down to the Dash plugins section, and click on the plugin you want to disable. There are about 30 plugins listed there. If you cannot find what you want, use the search box at the top.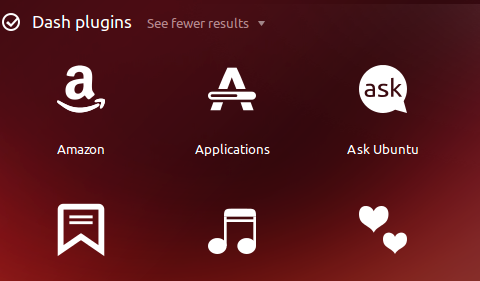 3. Clicking on the plugin's icon will reveal a short description of the service and a disable button. Click on the button to stop the service from appearing in your Dash.