Posted March 20, 2020 by Joudet Ahsan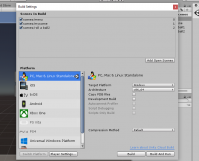 Unity games are not just composed of one scene. Games rarely have one level. Many games consist of infinite levels. Ever heard of the infinite runner? Such games have random behavior added to them. We have already discussed the effects of randomness in games. This tech-recipe will show how you can Manage Scenes in Unity
Posted March 12, 2020 by Joudet Ahsan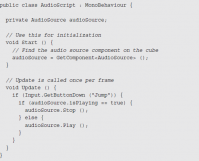 In precious tech-recipe, we taught you basic audio addition to the game. In this tech-recipe, we will cover the addition of all sorts of sounds in the game. Check out this tech-recipe, How to Add Different Audios in Unity
Posted March 13, 2020 by Joudet Ahsan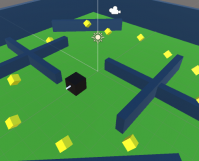 Prefabs is short for prefabricated objects. When you completely give a game object its required behavior, you have fabricated it into a working model. To use the same game object again in your game, you can't just duplicate it in the hierarchy. In fact, unity has an option for you. Check out this Tech-recipe, How […]
Posted March 9, 2020 by Joudet Ahsan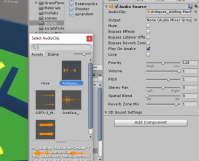 Have you ever played a game without audio? I believe that half of the adrenaline rush in a game is caused by the audio effect. If you want to develop a horror game there's no point without the mysterious noises. In this tech recipe we will show you How to Add Audio in Unity.
Posted February 29, 2020 by Joudet Ahsan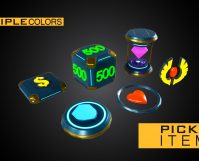 It is often a basic game requirement for the player to pick up the item. Picking up items is also followed by an increase in score. In this Tech-Recipe we will show you how the player can Pick Objects in Unity.
Posted February 25, 2020 by Joudet Ahsan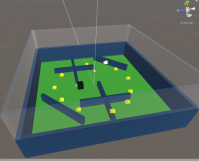 A player of a game is a participant therein. There can be 1 or many players. Multiplayer games are more common these days. Call of Duty, PUBG, GTA are all multiplayer games. But since we are just beginning we will look at the basics first. In this Tech-Recipe we will cover How to Move the Player […]
Posted February 10, 2020 by Joudet Ahsan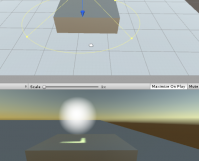 This tech-recipe is a continuation of the previous article How to Use Lights and Cookies in Unity to Beautify the Scene (Part 1). This part will be a complete guide of lights and cookies in unity.
Posted February 3, 2020 by Joudet Ahsan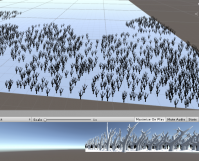 Unity engine is all about simulating real-world environment. Terrains provide the very facility of designing a natural environment. For Example, if you want to design a jungle or a graveyard, the terrain can be used. You can plant trees, add grass, add windzones to simulate air.
Posted January 28, 2020 by Joudet Ahsan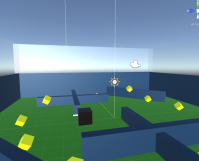 Unity and cameras are like Romeo and Juliet. When developing a game you render scenes. For example, you're simulating a graveyard then you will need a camera to show it in the game view. You can say that camera is the eye of the player. You can set the eyes to be on a player […]
Posted January 25, 2020 by Joudet Ahsan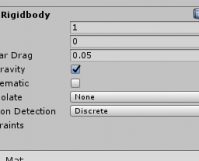 The unity engine simulates a real-world environment. And we all know that in the real world, there's three states of material, solid, liquid and gas. If something is solid/rigid it can collide, it can move, etc. Any object in the game world is called gameObject. So from now on, we will use the word gameObject […]
Posted January 19, 2020 by Joudet Ahsan
Game development is not as hard as it sounds. But it sure requires a lot of effort and good teamwork. Creating a real-world game means taking care of many parameters such as gravity, materials e.g bounciness, metalness, etc.  There's speed, power, drag, and collision. Collison is one of the most important criteria in the development […]