How Do I Use Two Apps Simultaneously on Galaxy S5?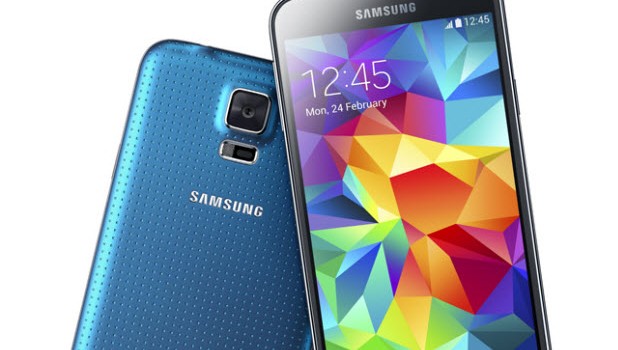 Because typical smartphones can display only one app on-screen at a time, they have lagged behind computers when it comes to multitasking. However, this gap is becoming narrower as phones with big screens have been developed and are becoming more popular. Since the Galaxy S5 has a large 5.1 inch screen, it gives you the advantage of displaying and using two apps at the same time to increase your productivity. Continue reading to find out how.
1. One way to activate the Multi-window feature quickly is to pull down the notification panel, tap on the switch icon at the top right of the screen to see more toggles, and choose Multi-window.
Alternatively, you can open the app drawer, go to Settings -> Multi-window, and turn the feature on from there.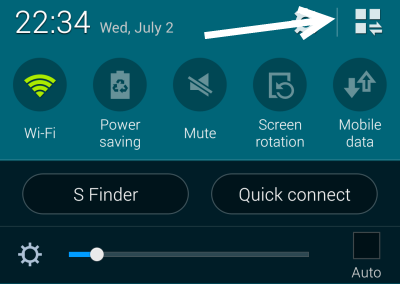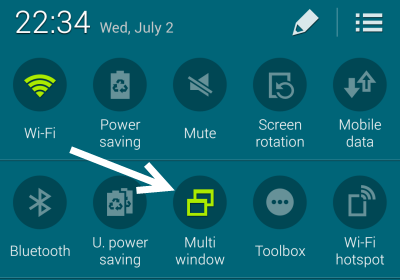 2. Once the Multi-window feature is activated, you will see a small arrow on the left side of the screen. In case you do not see it, long-press the back button to make it visible. The same action can be used to hide the button when you are not using the feature.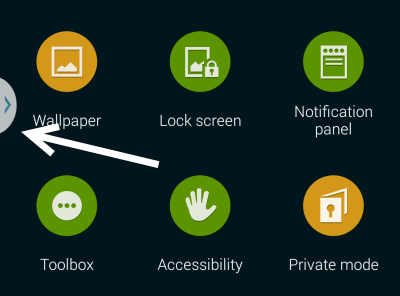 3. In order to use two apps simultaneously on-screen, tap the arrow to view the list of available apps, and drag the app icons into the predefined spots on-screen. By default, the two chosen apps will have equal space on-screen. You can, however, drag the separate line up or down to resize the space for them.
4. As you can see from the example below, I am using a chat app and Chrome to browse internet. Both apps are running at the same time; however, only the Chrome's window is controllable since it is the active window. The white outline indicates that you can interact with the app. To control the other app on-screen, simply tap on the app's area.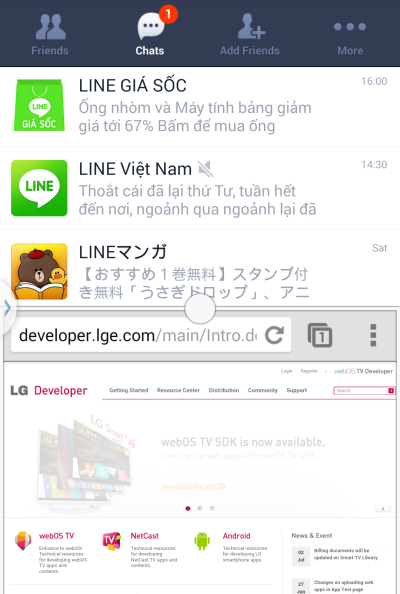 5. While the Multi-window feature is helpful, you may not be able to find your favorite apps in the list. Fortunately, the list is expandable to include custom apps. All you have to do is scroll down to the bottom, tap the triangle, and choose Edit.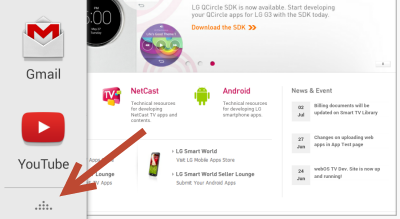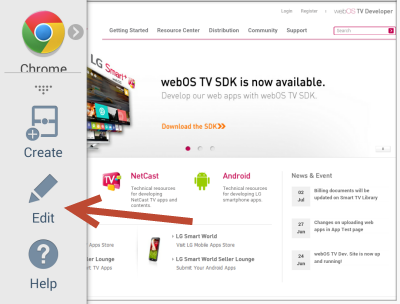 6. On the right side, you will find the list of apps that you can add. To use them in Multi-window mode, drag the app icons to the list, and tap Save.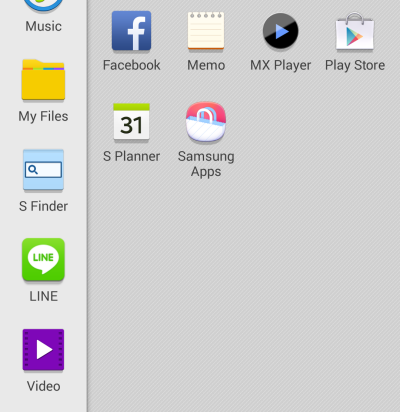 When not creating exciting new Android games, Lê Hoàng is here crafting tutorials, tweaks, and fixes for your enjoyment.
View more articles by Lê Hoàng
The Conversation
Follow the reactions below and share your own thoughts.