iPhone 4S: Apple Versus Android Fans Debate
Posted October 7, 2011 by David Kirk in Android, Apple iPhone
Last Updated on
With the news of the iPhone 4S being released soon, I sat down with my Android fanatic friend to debate Apple's latest release. The Android versus iPhone debate continues to rage.
David: Hey, Adam. Introduce yourself to everybody.
Adam: I'm a 32 year old tech executive here in the Research Triangle (Raleigh/Durham, NC). I have never really bought into the Apple hype although I end up frequently helping my wife with her Apple fetish. I have several Android devices for development, but I'm currently carrying my Xperia play. I'm a huge gaming fan and the Xperia gives me my guilty pleasure during my downtime.
David: You think the iPhone 4S is a weak release?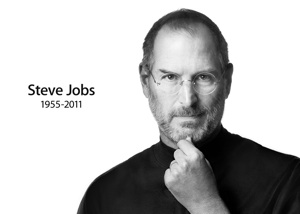 Adam: First of all, you have to be impressed with Jobs. It seems a little odd to be critiquing his latest release so soon after he just passed.
David: I think we can both agree that he's a true genius and still respectfully dissect this latest iPhone release.
Adam: Yes. Absolute genius. Nobody probably critiqued his devices more than he himself did. Sooo… I am certainly less than impressed by the iPhone 4S when you compare it to the latest Android offerings. The rumored iPhone 5 would hold up, but this device seems lacking compared to the high end Android devices.
David: Well, it's not available to the public yet.
Adam: Who cares? It is the same form factor so we know what it looks like. We know the specs so we know basically what it'll be at this point. There's just nothing new there. First of all, why isn't there a bigger screen size? Four inch screen sizes are very common on Android devices now. The upcoming Prime will have a 4.5 inch Super AMOLED HD display running at 1280×720 resolution with a 1.5GHz dual-core CPU!
David: The Prime is rumored to have those specs. The specifics of that device are not locked down yet.
Adam: Maybe, but the Galaxy runs a 4.3-inch Super-AMOLED Plus display powered by a dual-core processor. It is available already.
David: You keep mentioning dual-core. The iPhone 4S has the new A5 dual-core processor too. Most early benchmarking (using the iPad 2) suggest that the A5 is the best mobile processor out there.

Adam: But the 4S will have the same screen size and same screen type as the 4.
David: I'm not sure that resolutions above "retina" bring anything additional to the user on a device the size of the iPhone. The AMOLED devices are really hard to see under direct sunlight. Four inch and larger screens are harder to hold with one hand and burn battery faster. If you want a device for viewing movies and such, get a tablet. That being said, the rumored iPhone 5 will likely have more screen space. I suspect some people will want a larger device.
Adam: Those people will probably want LTE as well! Is the iPhone 4S 4G?
David: The iPhone 4S is capable of 4G speeds. Remember that LTE crushes battery life.
Adam: It's only 4G on AT&T. Other networks will not be able to use 4G. I'll agree that LTE does chew up my battery if you agree that the device isn't really 4G.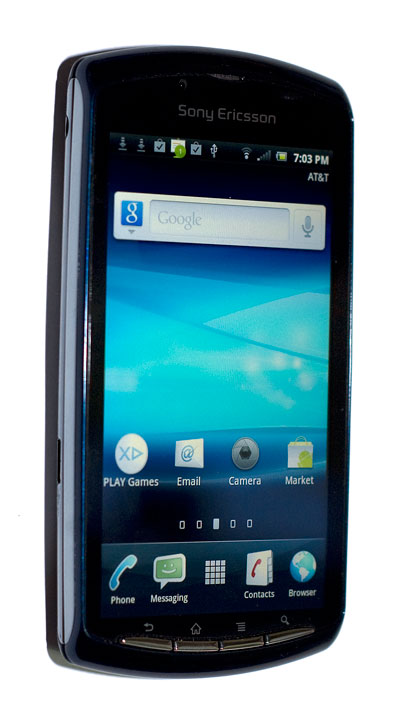 David: iPhone 4S users on the AT&T network will be able to get 4G speeds. But, yes, it's not 4G across the board. I think the iPhone 5 (or maybe 5S) will be the first true 4G device for Apple across all networks.
Adam: Right, so the iPhone is probably about a year away from LTE. Unless you have the AT&T 4S and have access to one of the few AT&T towers that supports 4G speeds, that's a big positive factor for Android, right?
David: I honestly believe that unless people have an unlimited broadband plan and frequently use their device for a hotspot that 4G speeds are overhyped, but I can't argue that faster is better.
Adam: Go ahead and give me the easy points for the removable/replaceable battery, the ability to run Adobe Flash, and the ability to customize the device.
David: If you are running battery-crushing LTE a bunch, you Android folk need removal batteries. Plus, if all else fails with an Android, you'll need to do a battery pull to try to reset it. Flash is another battery killer–how many charged batteries you need to get you through a day? Battery life on the iPhone is still premium compared to the Android devices that I have used. I think that's a big plus for the Apple device. The iPhone is also thinner than LTE enabled devices.
Listen, Flash is evil. It's the new IE6 that won't die. HTML5 is the new standard.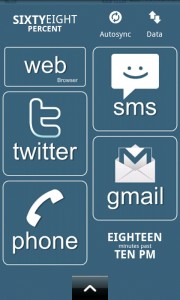 Superficial customization is easier with Android, but most customization with either OS requires a full hack–either jailbreaking iOS or rooting Android. In fact, jailbreaking iOS seems easier now for most users. As each phone requires a unique, customized flavor of Android, waiting for somebody to root your specific device can be tough.
Adam: It's true that I still can't root my Xperia device due to that reason. I've been theming it like crazy though. Unless I'm trying to root a device, I've never had to do a hard reset.
David: Let me push a few of the unique features of the iPhone 4S. I suspect the A5 will be the fastest mobile chip on planet. 8MB camera with better aperture and HD video should easily match anything available on Android. HDR built into the software helps too.
Adam: I believe we've had 8 MB for a while. The iPhone pictures are high quality, but I think you would even agree they are over saturated. Our best devices have HD video, too.
David: iMessaging has the potential to be huge. It essentially should allow all those users with wifi only devices to have access to free text messaging for free. Plus, it should cut down on SMS charges for mobile users. Airplay will allow people to stream music and video from their devices to their home AV systems.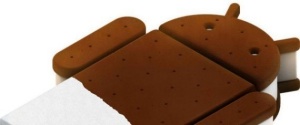 Adam: All of that is just Apple devices playing better with other Apple devices. Plus, you are basically arguing the benefits of iOS5. Wait, until Android releases Ice Cream Sandwich next week…
David: Sure, I think Apple people are happy to be in the community where devices seamlessly work together. iOS5 versus Ice Cream Sandwich (what a name) should be interesting. All of that being said, I think Siri isn't getting enough respect yet.
Adam: The voice recognition thing?
David: Well, it's basically a digital personal assistant. You ask it questions and it finds you answers. The demos I have seen are revolutionary…
Adamx: Magical? The Android voice recognition app isn't bad for simple things, but voice recognition systems have universally disappointed.
David: In the end, this iPhone version is not a fashionable, superficial upgrade. But behind the shell, there will be better software, a better antenna system for improved reception, better imaging, and up to 64MB of storage. Most of all, the A5 dual core is a screamer CPU.
Unless you just must have battery-sucking LTE or a fashionable larger screen, the iPhone 4S matches or exceeds the highest end Android devices.
Adam: Maybe so, but but in the end, I still prefer the Android OS feel and philosophy. Ice Cream Sandwich Android OS is going to rock.
David: Sure, and I prefer Apple… but Android vs iOS5 is probably another debate entirely.
Adam: We'd need more beer for that.
David: I can agree on that.
David Kirk is one of the original founders of tech-recipes and is currently serving as editor-in-chief. Not only has he been crafting tutorials for over ten years, but in his other life he also enjoys taking care of critically ill patients as an ICU physician.
View more articles by David Kirk
The Conversation
Follow the reactions below and share your own thoughts.