Ever wondered how to write proper references in a word document?  Inserting citations and proper references in the office 365 is a simple process. This Tech-Recipe will guide you properly about inserting references in office 365.
The statistical documents and other research-based reports need citations. The proper citation is very essential in any kind of document. The sources of information must be included in a proper format. Everyone should know how to insert references in office 365 documents. Inserting proper references is very easy. Microsoft Office provides built-in support for inserting citations.
Citations are present in a variety of different sources such as articles, websites, etc. All the different sources are available in MS Word. A user can select the desired resource. All the citations that are present in the document update the bibliography automatically.  The bibliography is present at the end of the document. References acknowledge the contributions of researchers in a document.
Every written work contains the individual rights of the writers. Citations are essential for respecting the intellectual rights of individuals. Referencing is important for avoiding plagiarism in a text. Citation improves the persuasive power of the written material. Citations also increase the credibility of the documents. Referencing is important regarding research-based projects.
A report with citations shows that proper research is conducted. Using references allows the users to keep a proper track of the written material. A person can easily view the sources separately. All the citations can be managed easily in MS Office. The references section contains all the options regarding citations. A user can suppress the author, title and date of citation.  Here are some steps that need to be followed for using citations:
How To Insert Proper References in Office 365 Documents
Step by Step Procedure:
1.

Click the References Tab: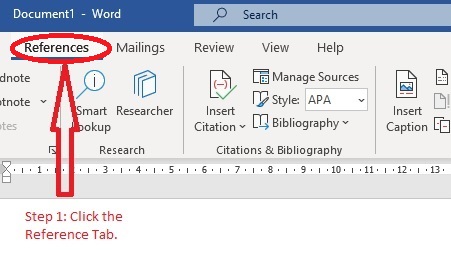 2. Click the Insert Citation button:

3. Manage different sources by using the management option.

4. Select the Bibliography style according to your requirements.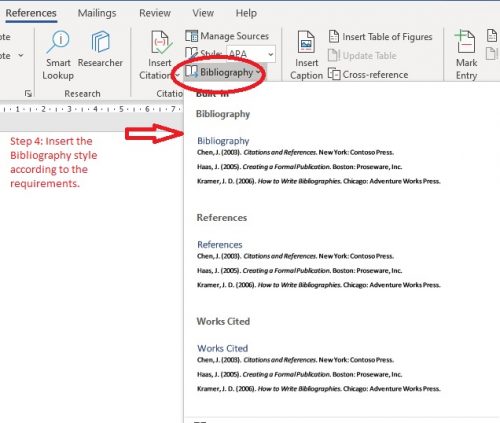 And that's it for today. Citations are not too difficult to put in. But it definitely sounds like a difficult task.
Check out these Tech-recipes:
How to Turn Notifications On/Off on Soundcloud via Android App
Pinterest for Android: How to Edit Boards
How to Enable Fingerprint Lock in WhatsApp for Android