Managing a popular YouTube channel is not an easy task. At times, you may have to deal with inappropriate comments from spammers. To keep your channel clean and safe for all users, you should consider turning on the feature that allows you to review comments before they are displayed. Continue reading to find out how to enable and use this feature.
Spam and inappropriate comments are headaches not only for channel owners but also for viewers. Blocking users is not always effective because abused accounts are everywhere. While you still want to keep the connection with subscribers via comments, reviewing them before letting them appear on the site is advised.
1. Log in to your YouTube account.
2. Click on your username to open the menu. From the menu, choose My Channel.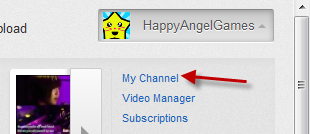 3. When the page is loaded, choose the Feed tab at the top to continue.

4. Click the Settings button to expand the options.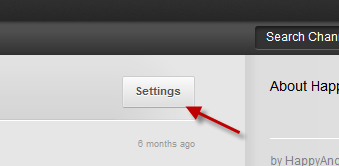 5. Now, you can decide what to do with the comments on your channels. By default, it is set to Allow channel comments. To review comments before displaying them on your channel, you can set the option to Allow channel comments but don't display until approved.


6. When you are done, hit Apply. The webpage will then be reloaded.
7. When someone comments on your channel, the comment will not be displayed until you approve it in the Feed -> Comments tab.