With the latest version of YouTube for Android, the application now allows users to access the list of previously watched videos across devices.
The YouTube app for Android now syncs with YouTube on the web. You can use this to find and share videos easier across your devices and computes. Please note that this tutorial was written based on YouTube 4.0.8E version. Using this technique you can also clear your video history.
1. Open the app drawer and launch the YouTube app from there.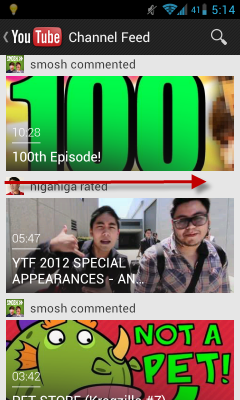 2. Use your finger to swipe the channel feed screen to the right to display the guide.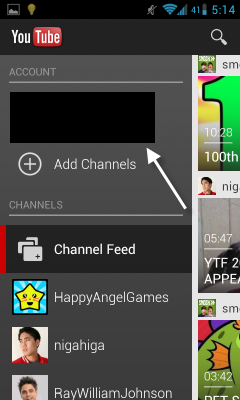 3. When the guide appears, tap on your username on the upper left of the screen. This will lead you to the Video Manager page just like the one you see on the web.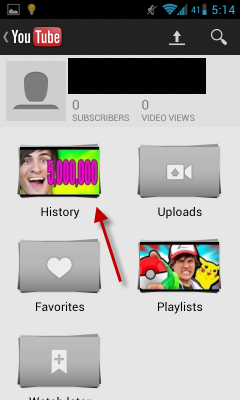 4. In the Video Manager screen, choose the History section.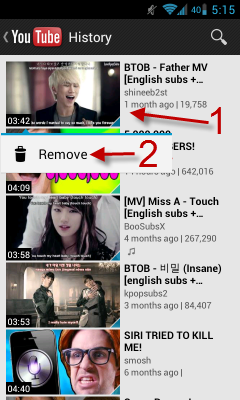 5. Find the video that you want to watch in this section by tapping on its title. If you want to remove the video from the history list, tap on its thumbnail and choose Remove.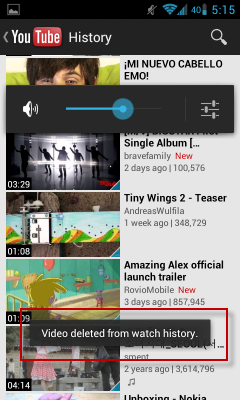 6. If the video is removed, you will be notified by a small pop up message on screen. The video, of course, will be removed on the YouTube web version too.