If you own a Youtube channel, you know it can get cluttered with videos very easily. This makes it difficult for users to find what they want. Luckily for you, it is very simple to organize your videos into playlists. This will make for easier and cleaner navigation through your videos.
Video tutorial:
Step-by-step directions:
1. Once logged into Youtube, click your username in the top right corner, and select My Videos from the drop down menu.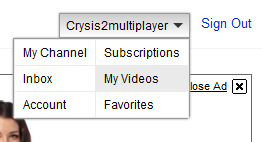 2) From this screen select New on the left next to Playlists. Fill out the information including the name of the playlist, a description, and keywords. Click Create playlist once your done.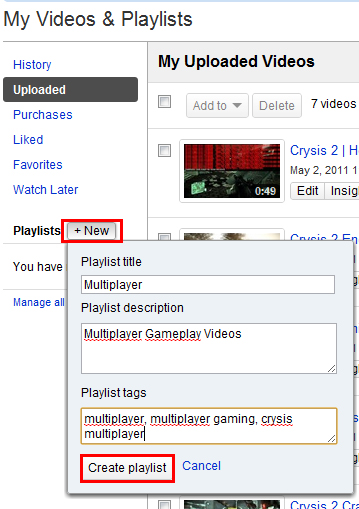 3) To add videos to each playlist, select Uploaded and check off any box of the video you want in a certain playlist. Select Add to at the top of this screen, select the playlist you want, and click Add Videos.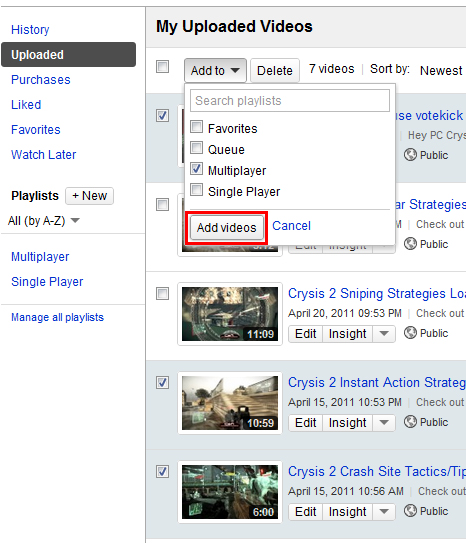 4) Now to display this format on your Channel, first view your channel. Then click Videos and Playlists and check off Playlists under What content would you like to display? Check off the playlists you want to display as demonstrated in the image below:

5) After finishing, your videos show now be very well organized.
Before: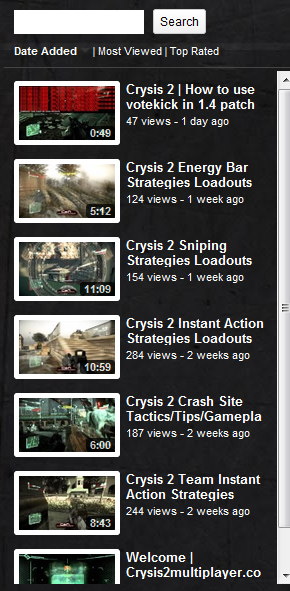 After: