The Memories feature inside the Photos app on iOS 10 uses machine learning to help you rediscover favorite events from photos in your collection. It even creates a video out of the photos with background music and presents it to you in a personal and meaningful way. While the music that comes with the app is great, the styles are limited and may not suit the mood of the slideshow. Luckily, you can always pick your favorite music track from the Music app to add to your Memories video. Continue reading to find out how.
The Memories feature is only available from iOS 10 and later. If your iPhone or iPad is still running iOS 9, you can update your device to iOS 10 for free from Settings – General – Software Updates.
How to use my own music for iOS 10 memories:
1. Open the Photos app on your phone.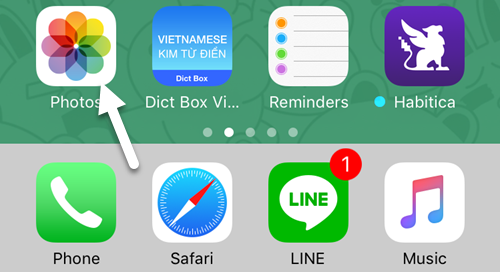 2. Go to the Memories tab, and select a collection from the available thumbnails.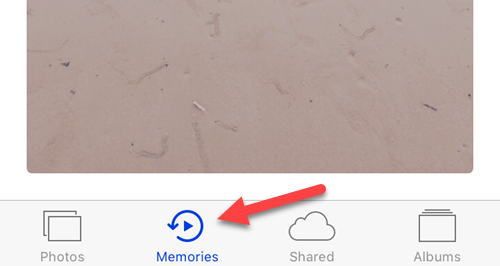 3. Inside a collection, tap the Play button at the bottom right of the collection thumbnail. This action will generate a video based on the photos in the collection and will play it automatically. When it is played, please pause the video.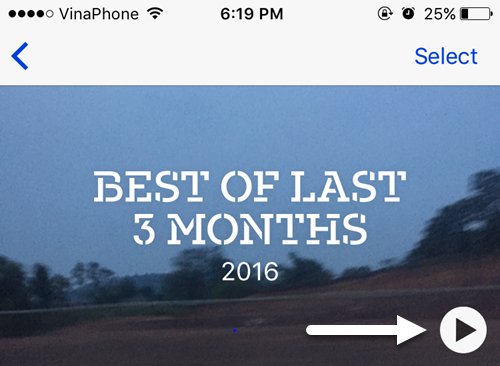 4. As the video is paused, you will be able to access several options for it by hitting the configuration icon at the bottom right of the screen.

5. In the configuration screen, tap the Music option to change it to your custom track.
6. The Music app will then be opened to let you find the song that you want. All songs are available to select. If you already have a song matching the memory theme in mind, use the search box to find it quickly. Otherwise, select one of the available filter options like artists, albums or songs to narrow down the results.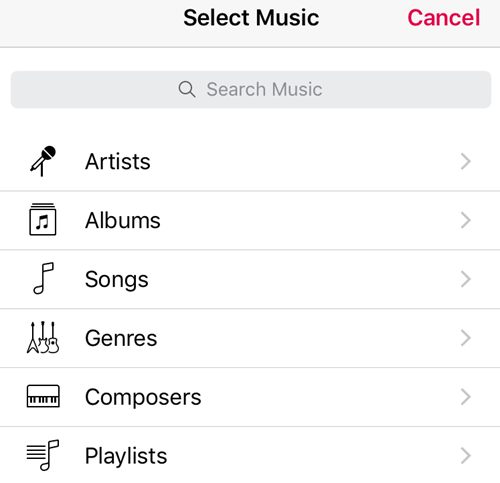 7. Once you have selected a song, you will be taken back to the Photos app. The music row is updated with the selected track name.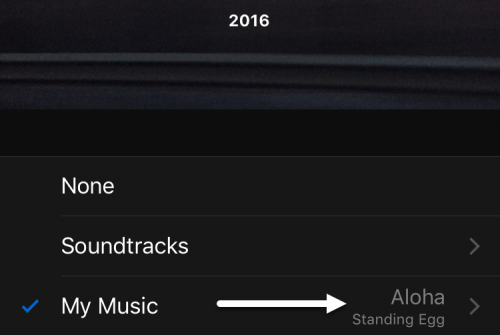 8. Preview your memory collection with the new music track. If the track does not fit the slideshow, you can switch to another one by repeating the steps above.