Where are my drafts on twitter? This is a question many users ask on twitter but not many know the answer to. But first in what instances does one need to access his drafts? Well, say, you're writing a tweet, and due to connectivity or some other unexpected reasons, the tweet fails to get posted, you're left utterly annoyed. Many people go through the hassle of rewriting the whole damn tweet, unaware that it gets saved as a draft. In this tutorial, I'm going to show you where these draft tweets are saved on twitter so that you never have to burden yourself with rewriting a tweet ever again. Moreover, these drafts are also a handy place to save random thoughts or jottings that you are not willing to post in the present, but at some time in the not-so-distant future.
Step-By-Step: Where Are my Drafts on Twitter?
To be able to access drafts on Twitter follow the steps mentioned below:
1. Go to your app panel and open the Twitter app. It has a blue colored icon with a white bird on it.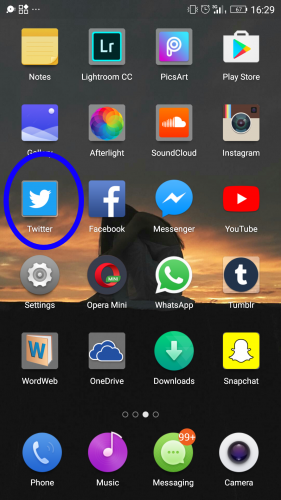 2. At the bottom of the screen, you will find a blue colored compose icon with a feather and a plus sign on it. Tap on it.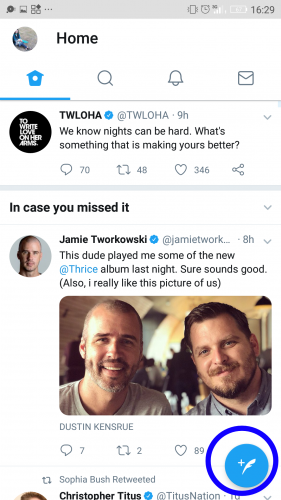 3. Then on the top of the compose box, you will see the option for Drafts. Tap on it.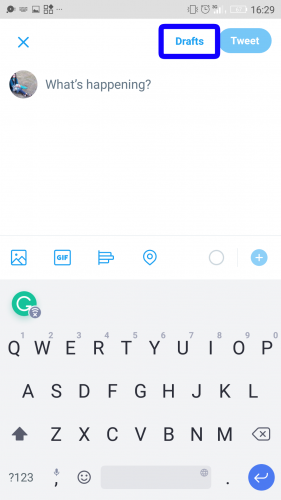 4. All your drafts will now appear in a list from which you can very easily choose from.
Frequently Asked Questions:
Q: How do I save a tweet as a draft?
A: Tap on the blue colored composing icon. Write out your tweet in the composer box. Then tap on the cross sign at the upper left corner. Twitter will ask you if want to save the draft. Tap Save to successfully save your tweet in the drafts section.
Q: How do I mention someone in my tweet?
A: To mention someone in your tweet first type @ in the composer box and then type the username of the person you want to mention. When you would post the tweet, that person will get a notification that you mentioned them.
Q: How do I delete a tweet?
A: Open the Twitter app and tap your profile icon at the top left corner. Scroll down to the tweet you want to delete. You will see a downward arrowhead at the top right corner of the tweet. Tap the arrowhead and then select Delete Tweet from the list that appears. The tweet will now be removed from your profile.
Q: How to post a reply to someone else's tweet?
A: Tap on the speech cloud shaped reply icon under the tweet you want to reply too. Type what you want to write and then tap Reply. Your reply will also appear on your own profile.
If you're still having problems with this simple question, where are my drafts on twitter? don't worry, we're here to assist you every step of the way. Just leave us your queries in the comments below and we'll get back to you.