Your @ on twitter on twitter handle on any digital platform is your identity. Good usernames do more than just identify you, though. The string of characters after the @ symbol makes your profile stand out from those with same names. Often, other users might not remember your full name. This is when they will search for your profile using your username.
On Twitter, your username is visible on two different locations. One is the URL and the other is alongside the @ symbol under the profile name. You can change your @ on Twitter any time you want.
Following is a simple demonstration of how you can change your @ on Twitter – also referred to as your Twitter handle.
Want to know why a Twitter handle is called a handle? Read here.
8 Easy Steps for Changing your @ On Twitter
1. Open your Twitter account. Click on your profile image to access the drop-down menu.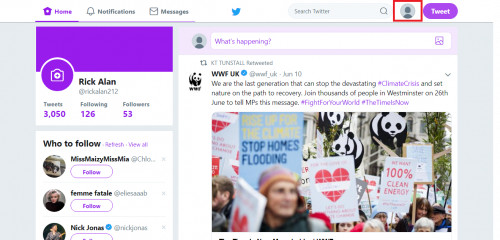 2. In the drop-down menu, select the Settings and privacy option. It is the fourth-last one.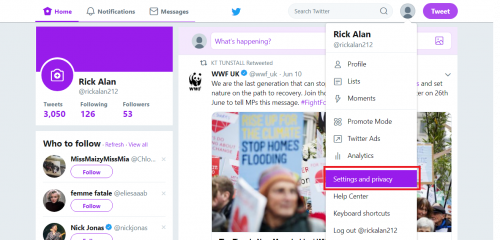 3. This will lead you straight to your Account settings. On the top of this page is the Username tab, where you will see your current username.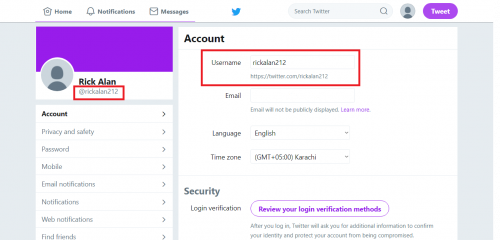 4. Type in the new username.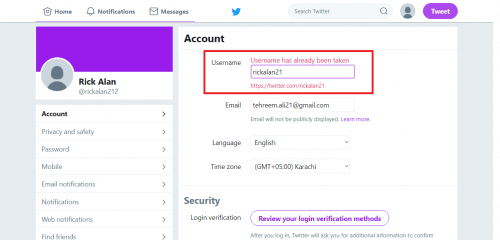 Note: If there is a Twitter user with a similar username, Twitter will automatically detect it and display the 'Username has already been taken' line at the top of the @ text area.
5. You will need to select a new, more unique username for yourself. Type it in.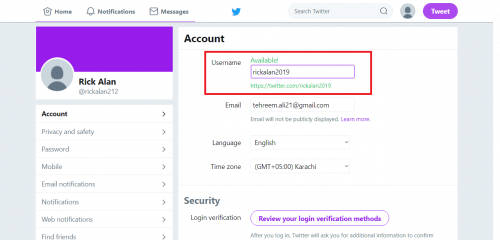 Note: If you get the 'Available!' message, that means no other user has this username and so, you can readily keep it as your own.
6. Scroll down to the page. Tap on the Save Changes button to save your new username.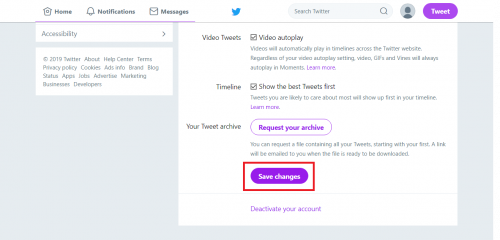 7. Twitter will ask you for your password, to ensure it is, in fact, you who have changed the username. Type in your password and click Save Changes.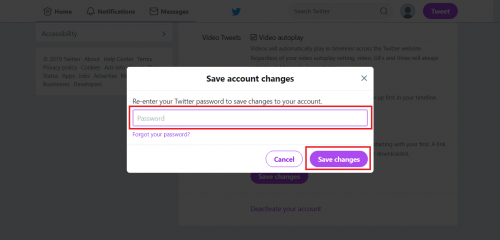 Note: Make sure your Twitter account is private. This will ensure that only you are authorized to make changes like these.
8. You will see the 'Thanks, your settings have been saved' message at the top. On the left-hand side, below your name, you will see the new username.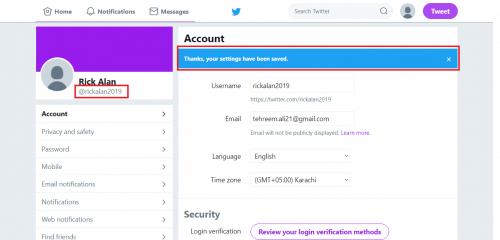 You have successfully changed your @ on Twitter. Now you have a whole new username as your identifier on Twitter!
Tips for Selecting the Right Kind of Twitter Handle
This seemingly simple process of changing your username can turn quite frustrating when you cannot think of a unique enough name, one that has not already been taken.
Here are some twitter rules to know before changing your username on Twitter – right from the Twitter masterminds themselves.
Having a Twitter username that stands out will go a long way.
In fact, your username is the first thing that appears in emails Twitter sends you, even emails allowing you to go back in time and view your backed-up tweets from your Twitter archive.
Your Twitter handle is what your Twitter threads will begin with too. For Twitter, your username is the face it recognizes you from.