Fax machines are rather antiquated technology, but all the doctors offices and businesses that are stuck in the 1980's and still use them make life difficult for the rest of us. I used to make trips to the public library to fax required documents for job interviews, medical forms, and more. Fortunately, you can now send a fax without a fax machine through Google Docs.
HelloFax is a add-on for Google Docs that lets you send and receive faxes. You can send up to five pages for free, but after that, you will need to pay a monthly subscription fee. You will also need a paid account if you want to set up a fax number to allow you to receive faxes. Here's how to use it.
Install HelloFax and Send Your First Fax
1.Open up the document you want to fax in Google Docs. Click on the Add-ons menu, and then select Get add-ons.

2.Search for HelloFax. Click the blue +FREE button to save the add-on to your Google Docs account, where it can be accessed in all your documents. Click Allow in the pop-up box that will appear asking for the permissions that the add-on needs to run.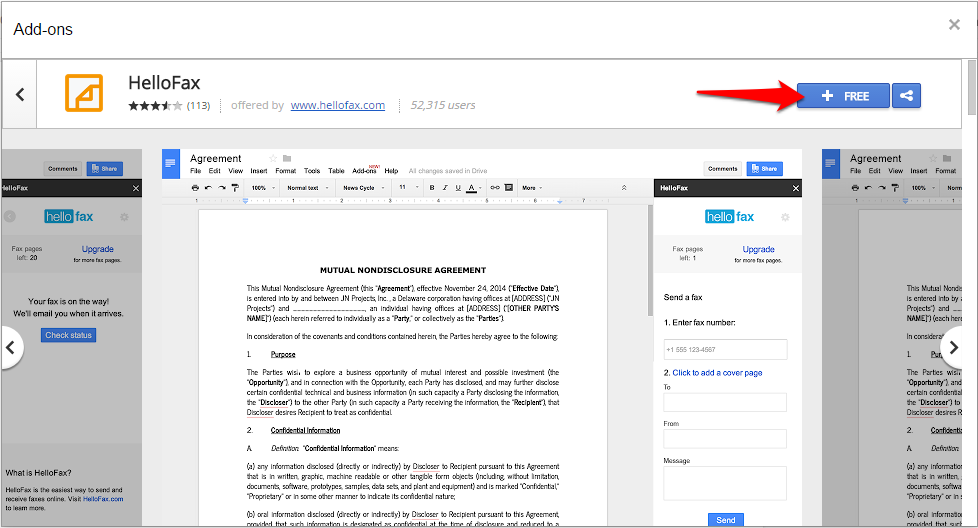 3.Now, go back to your Add-ons menu, and choose your newly installed HelloFax from the list. Click Send Fax.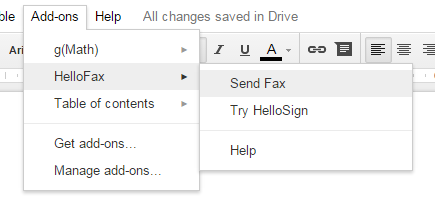 4.A HelloFax panel will appear to the right of your screen. Enter the fax number for the location where you want to send the document. The send button will not be selectable until you enter a valid fax number.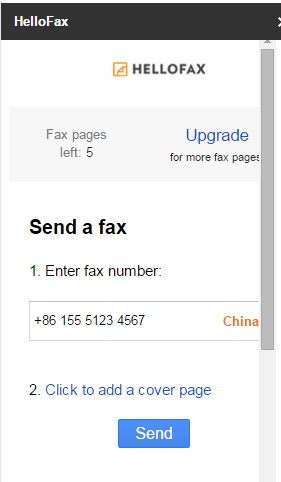 5.You can click the link to add a cover page that contains space for you to write a To, From, and a short Message. This information is helpful for making sure that your document gets to who it needs to go to on the receiving end. However, note that it will count towards the five page limit on your free trial.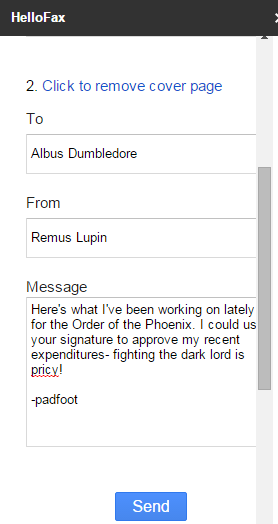 6.Click send, and your fax is on its way.