Picasa is a great tool to manage and upload your photos. By default, it only allows you to upload to Picasa web albums. However, this tutorial will show you how to copy your pictures from your Picasa account to Facebook.
In this post, we use Picasa 3.6 and FireFox on Windows 7.
Install process:
1. Visit http://apps.facebook.com/picasauploader/ to download and install the Facebook feature for Picasa.
3. Choose Picasa and click OK when the Launch application window (in FireFox) pops up.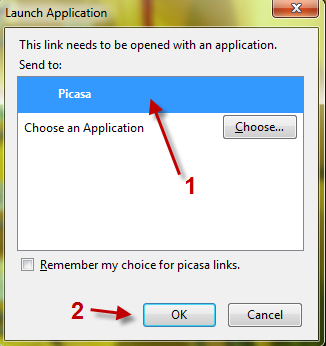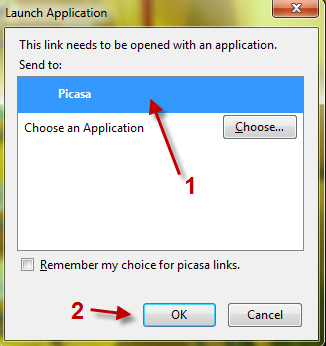 4. Click on Yes when the system ask you whether you want to lauch Picasa and import buttons into it.


5. After that, Picasa will be lauched. The program will ask you to configure the buttons. To add Facebook button to Picasa, please choose FaceBook: Upload to Facebook, click Add and then OK to close the box. Now, the Facebook button will appear at the bottom of the application.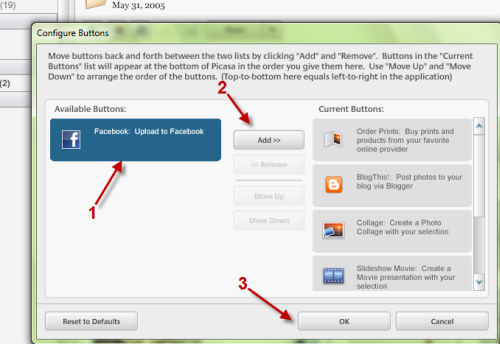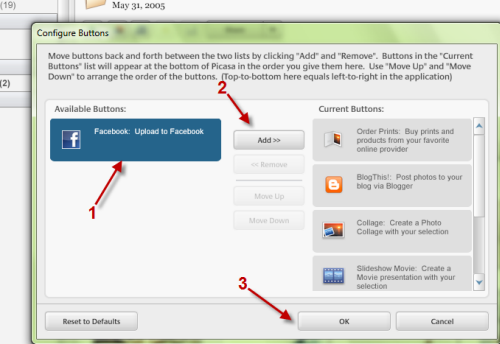 Upload process:
1. Choose your photos and click on the Facebook button.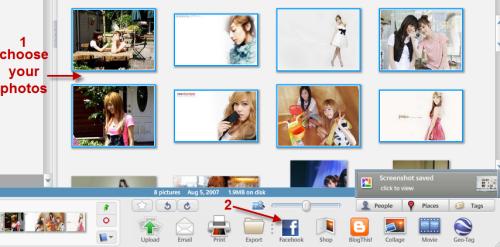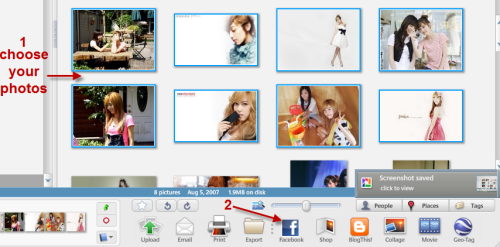 2. A new window will appear, you can see how many photos you've choosen here. Click on Start upload to continue. The upload process will continue in your default browser.


3. If you haven't login your Facebook account yet, you will be asked to provide your email and password to login.
4. After you've logged in, you will be redirected to the Upload options page. There are three options here: Use picasa default album, use existing album or creat new album. Please choose one of them, change Privacy options and hit Send to Facebook to begin the process.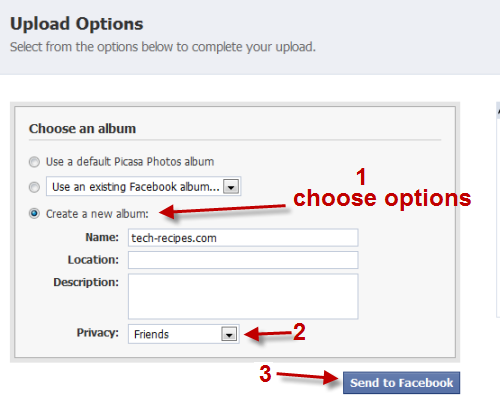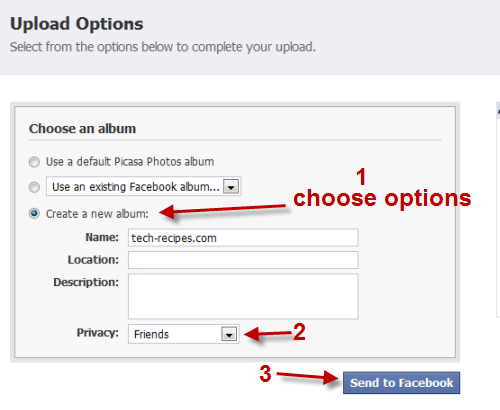 5. When the process is done, simply click on Go to album on Facebook.


6. Facebook will ask you to approve your photos, click on Approve Photos to process.

That's it!