If you are using Google Docs as a replacement for Word, Powerpoint, and Excel, then it is convenient to change Google Docs to the default method for opening and editing these files. This tech-recipe explains how you can use Google docs as an application. This allows you to open and edit these files with Google Docs by simply double clicking on them.
Google Docs is a popular, cloud-based online web application suite and competitor to Microsoft Office. By following these directions, Google Docs will become default action when you double click a doc, ppt, or xls file type.
I used Firefox for this post. This may work on Chrome as well. Please follow exactly the steps i provided.
Supported formats: doc, rtf, odt, sxw, xls, ppt, ods, csv.
1. Install Google Toolbar and restart your Firefox. (Skip to step 2 if you already have it)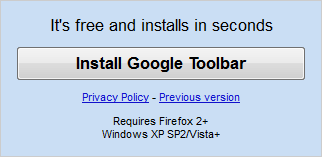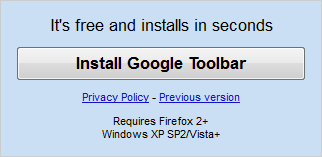 2. Click on the Toolbar's wrench->Options…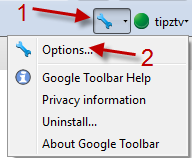 3. In Google Toolbar Options window, switch to Tools tab, check on Google Docs, expand Edit, choose File types that you want to open with Google Docs, check on Double-click a file icon in Method for opening file and hit Save.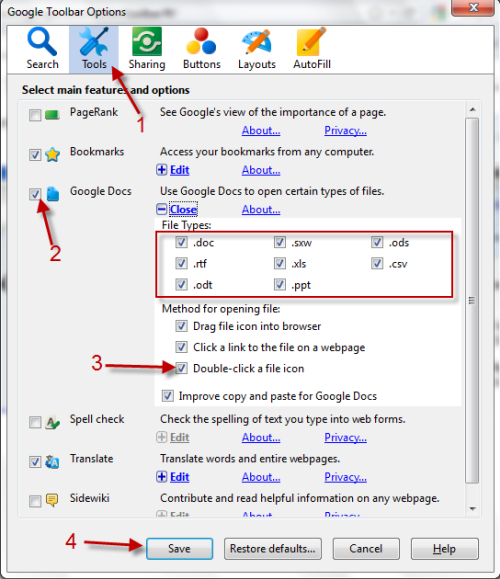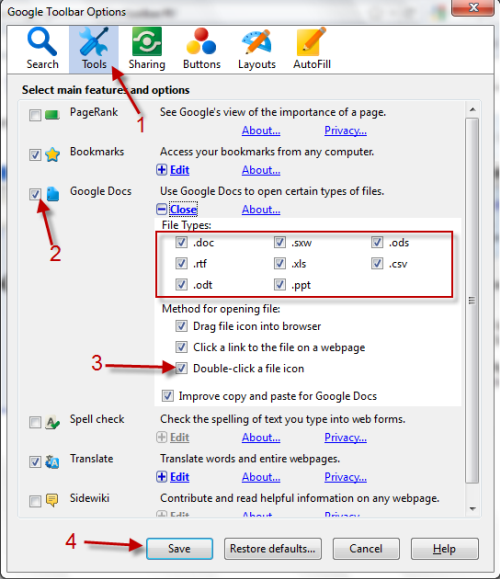 4. Right click on your document and choose Properties. We will change default program to open the document to Firefox. If you still want to use Microsoft Word (or an appropriate program) as the default program, please skip to Note at the end of the post.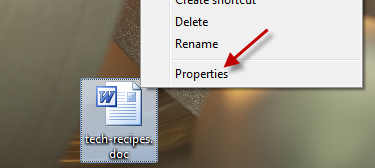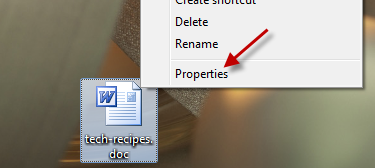 5.In document's properties window, go to General tab and hit Change..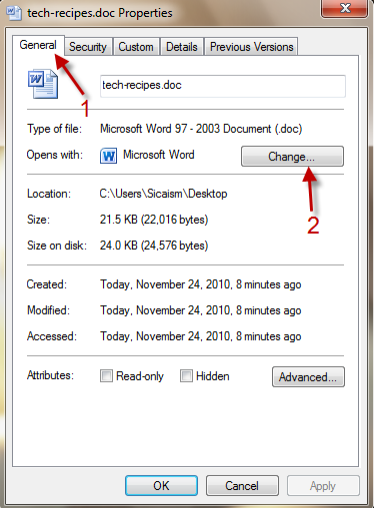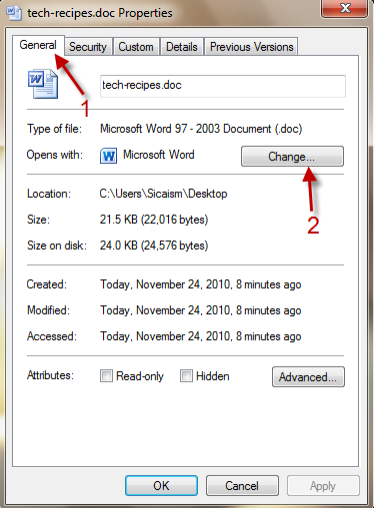 6. Choose Firefox in Open with window, hit OK. After that, back to document's properties window and hit OK again.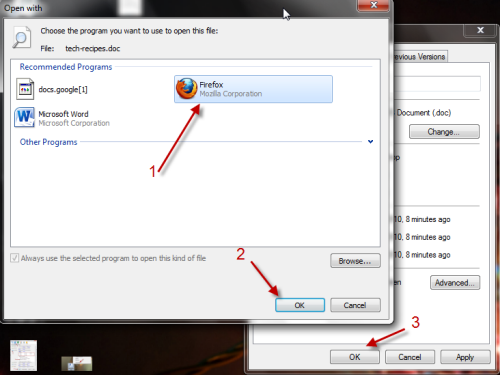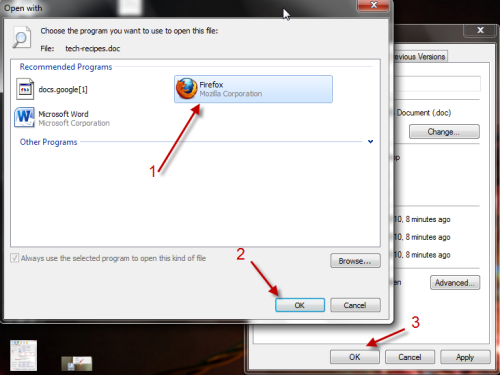 Your document's icon will be changed to Google doc icon. If you see the Firefox icon instead, you might not have followed the steps.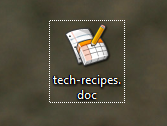 7. Sign in your Google account. (You may want to check on Stay signed in. Please do this step before you open your document, otherwise, you will be taken to All Items page)
8. Double click on your document, it will be opened with Google docs.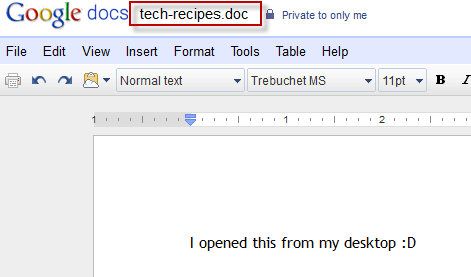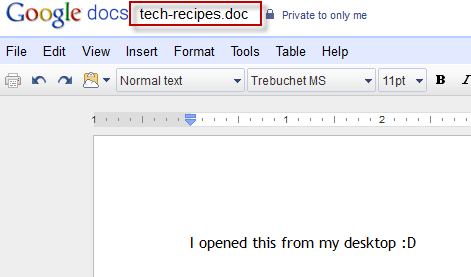 Note:
You can still use Microsoft Word (or an appropriate program) as your default program to open documents. If you want to open the files with Google docs, just right click on the file->Open with->Firefox. This will only works if you had followed the guide from step 1 to 3.