The Undo Send feature in Gmail, which shows up at the top of the screen for a few seconds when you send an email message, lets you undo the send action. It is especially helpful when you accidentally hit the Send button while still composing an email or when an email is sent to the wrong address. By default, Undo Send only appears on-screen for five seconds, which means you only have five seconds to stop the action. After that time, it is impossible to get a message back. In many cases, five seconds may not be enough time for a user to realize his or her mistake and change it. Luckily, there is a way to extend the time for up to 30 seconds.
If you have not noticed the Undo Send feature in Gmail before, you can find it below the search box after you send an email message. Clicking the Undo link will stop Gmail from sending an email. The recipient will not receive any message at all.

Here is how to increase the time you have to use Undo Send:
1. Log in to your Gmail account.
2.  Once you get in, click the small gear icon at the top right of the window, and then choose Settings from the menu.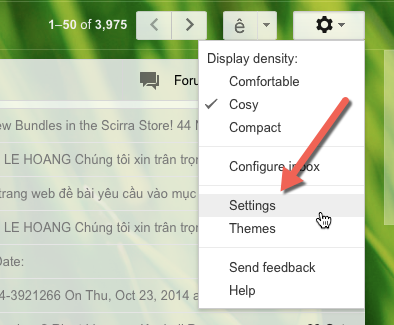 3. By default, you should be taken to the General settings section. However, if for some reason you are viewing the wrong tab, clicking the General tab will take you back to the right place. Next, look for the Undo Send feature, and activate the feature using the checkbox if it is currently disabled.
To extend the time Undo Send appears on-screen, click the drop-down box, and choose one of the available options. You can set the time period to 10, 20 or 30 seconds. The longer the time, the higher chance you have of undoing your mistakes.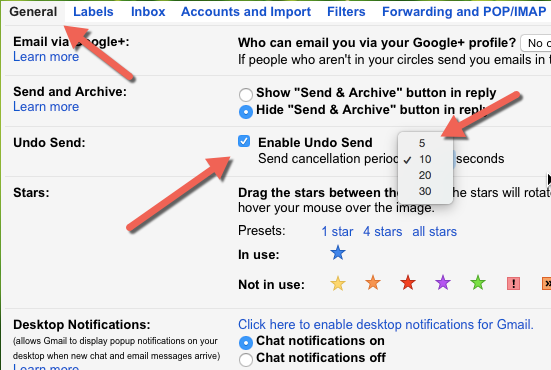 4. When you have made the changes, scroll down to the bottom of the window, and click Save Changes.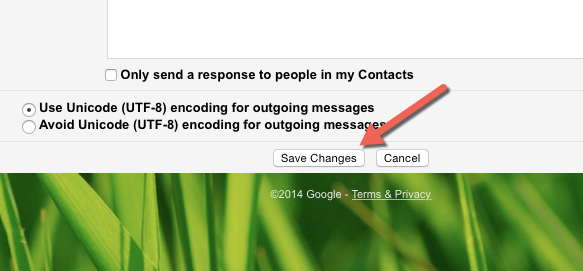 5. Exit the Settings screen.