Facebook has just released a new feature called Groups. A Group is an area within Facebook where you can share information with a selected collection of invited people. For example, this would allow you to share family photos to your selected family group. These directions describe how to create a Facebook Group, invite users, and edit the picture associated with the group.
Facebook Groups will add another dimension to sharing on Facebook. By having small groups, you can share specific information such as pictures or videos with only certain people.
Maybe you have a school project and you want to share information with just those people involved. Just create a group and invite the friends who are working on that particular project.
1. Go to Facebook Groups.
2. Log into your account.
3. Click on Create group.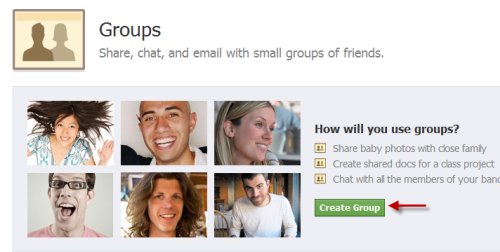 4.Give your new group a name, add some members (you can also add members later), change the privacy and hit Create.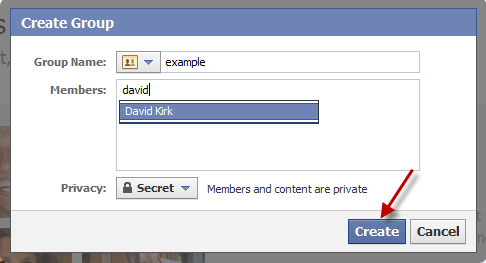 5. After the group has been created, you can always add new friends by clicking on Add friends to Groups.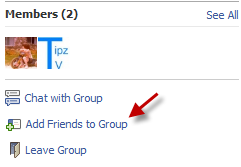 6. You may also want to set the group's picture. You can do it by clicking on Edit Group at the top.

7. Switch to Profile Picture, click on Browse and point it to your profile picture.