So you requested to friend someone on Facebook, but now you regret it. Luckily, you can quickly cancel this friend request.
1. Log in to your Facebook account.
2. Go to the profile that you want to cancel the friend request. There is a small box next to his/her name says "Friend Request Sent"

3. Scroll down, find "Cancel Friend Request" at the lower left of the profile, click on that button.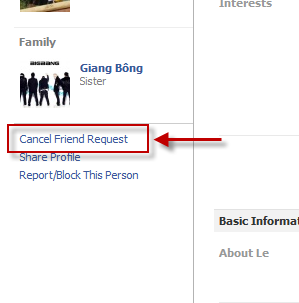 4. The button will turn from "Cancel Friend Request" to "Friend Request Canceled".