By default, a Facebook group's photo cover is a combination of the members' profile photos. While this is an interesting idea, many groups will want to change the cover photo to an image that better represents the group as a whole.
Recently, Facebook updated the appearance of the group function. Now, a photo which covers the entire top of the Facebook group page greets members visiting the group page. Initially, this will be a collage built from the profile pictures of the group. However, some member's profile pictures may be inappropriate. Additionally, the cover can get crowded if the group has too many members.
Following these steps will allow you to change your group photo cover to a different image.
1. Log in to your Facebook account.
2. Go to the respective group in the left side bar.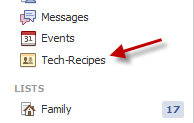 3. Hover your mouse over the group's photo at the top of the window. Click the small photo icon and choose Upload a Photo.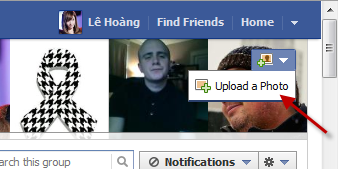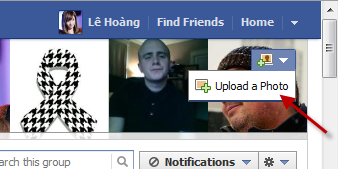 4. Choose your picture from the upload window. The perfect resolution for the group's cover photo is 800 x 200. Larger image should be fine because you can reposition and resize it later.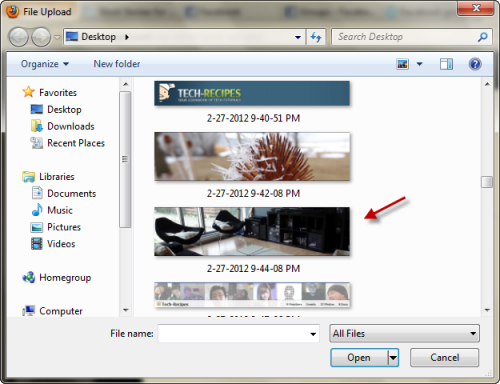 5. When the upload process completes, hit Save Changes. If the picture is not at the right position, use your mouse and drag the picture to reposition it.


6. The cover picture is now changed.


Later, if you decide to change the picture or want to revert back to the original one, follow these instructions:
1. Move your mouse over the cover photo, click the Change Group Photo button and then choose Upload a Photo. The process of uploading a new photo is similar to the steps above. To revert back to the original cover picture, hit Remove Photo.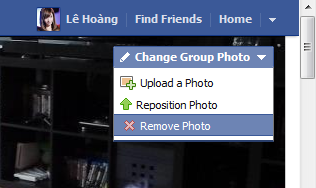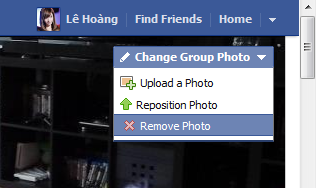 2. When you click Remove Photo, a confirmation window will pop up. Just click Okay to remove it.


3. If you are successful, you will see a notification box. Just click Okay to complete the process.


4. The original group's cover is now back.