When you leave the Dropbox application running in the background, it will start downloading or uploading contents as soon as there are changes in the Dropbox folder. Because the download rate is not limited by default, it can have great influence on the download speed of other downloading tasks. This tutorial will show you how to limit the bandwidth used while syncing with Dropbox.
When users have limited internet speeds, being able to tightly manage bandwidth usage becomes very important. For example, if you are playing an online game, do you want your lag increased because Dropbox is trying to move some huge file around?
1. Launch Dropbox.
2. Right-click on the program's icon in the taskbar to show the menus, and then go to Preferences.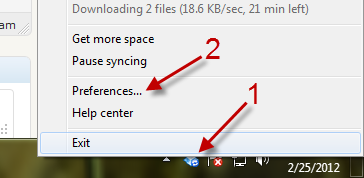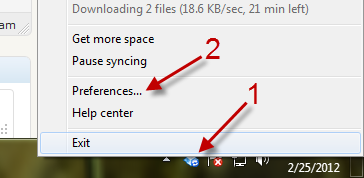 3. In the Dropbox Preferences window, click the Bandwidth section on the top.


4. The Download rate and Upload rate options allow you to limit the download/upload speed of the program. By default, Download rate is set to Don't limit and Upload rate is set to Limit automatically. To limit either of them, change the option to Limit to place the value you wish as the maximum speed in the box. The values are measured in kB/s. The default number for Download rate is 50 kB/s and for Upload rate is 10 kB/s.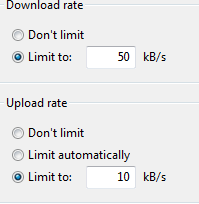 5. Click OK at the bottom of the screen to save the settings.