Play Store is Google's official app for downloading and installing apps on Android devices. However, Play Store is not the only source for Android apps. Other available app markets provide the same services as Google Play Store and offer Android Package Kit (APK) files. You can even manually download and install APK files on Android. This tutorial will show you how to install APK files from sources other than Play Store.
What Are APK Files?
APK is an acronym for "Android Package Kit" which is the file format used by Android to distribute and install files on supported devices. APK files are executable package files that install applications on your Android device. Depending on the purpose of an APK file, the package may ask users for permission to gain access to the Android device's internal functions.
How to Allow APK Files to Install from Other Sources
To allow APK files to install from sources other than Play Store, follow these steps:
1.Go to your Home screen.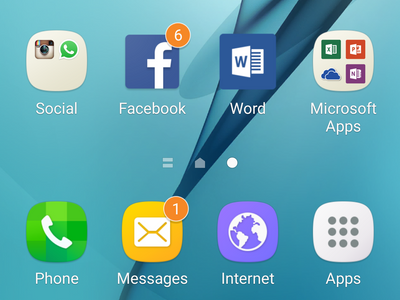 2.Swipe to pull down the Notification Center.

3.Tap on the Settings icon to get to your phone's settings.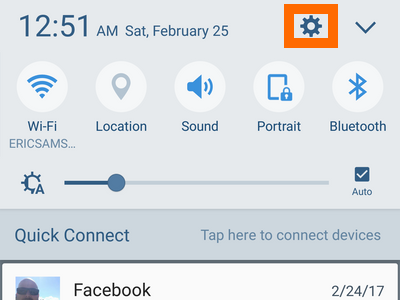 4.From Settings, open the Lock Screen and Security option.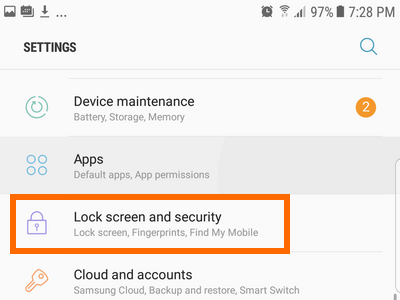 5.Tap on the switch button for Unknown Sources to allow apps to install from sources other than Play Store.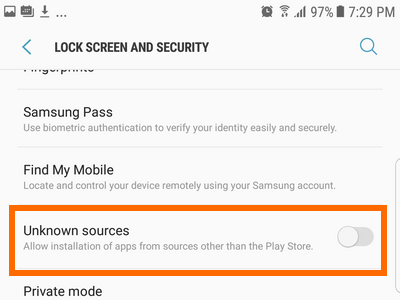 6.Confirm the action by tapping on OK. You can now install APK files from other sources. You are done.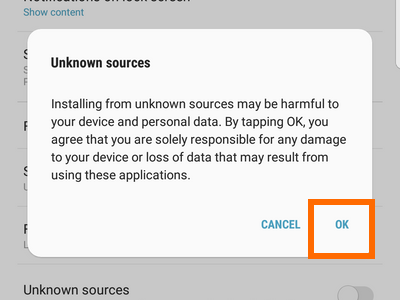 How to Transfer APK Files to Android
To install APK files on Android, you need to have the files on the phone first. There are different ways to move data to Android devices. These are the most common ways:
● Download APK files directly from websites. Make sure that you are downloading from a safe site. To be sure, check the comments section, and do some research about the site from which you are downloading.
● Get APK files via email. Anyone can send and receive APK files from email.
● Transfer the APK files to a memory card. Using a card reader, transfer the APK files from your computer to your memory card. You can then insert the memory card into your phone to access the APK files.
● Transfer the APK files to your phone via a USB cable. You can move files from your computer to your phone using a USB cable to connect both devices.
● Transfer the APK files using a wireless connection. You can transfer APK files from one device to another using Bluetooth and other file-sharing apps.
How to Install APK Files on Android
Now that you have the APK files ready and you have set up your device to install files from unknown sources, you can proceed with the next steps to install APK files on Android.
1.Go to your Home screen by pressing the Home button once.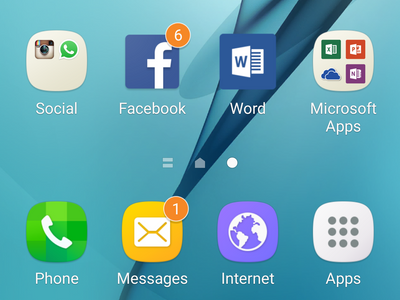 2.Open any file management app. You can search for a file management app on Play Store and then download and install it on your phone.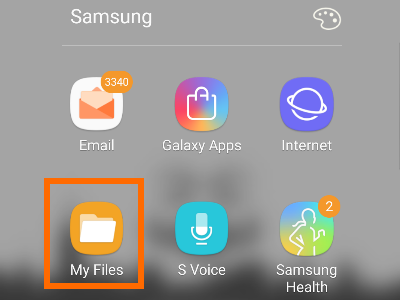 3.Go to your Internal Storage.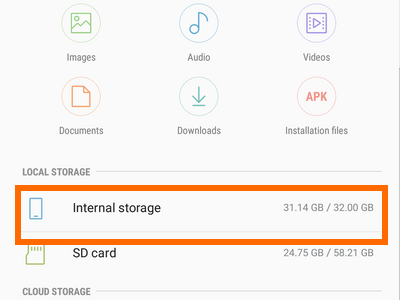 4.Open the Download folder.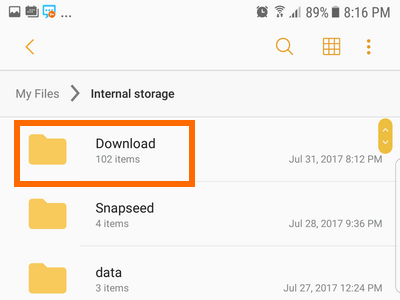 5.From the list of files in the Download folder, tap on the APK file that you want to install.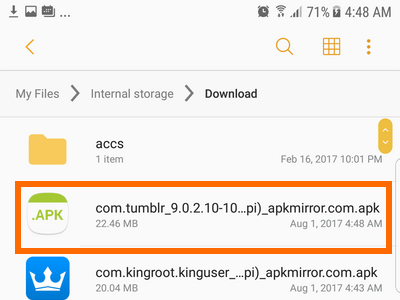 6.The next screen will show you the permissions that the app needs. Go over the permissions needed and if you are fine with what the app can access on your device, tap Install.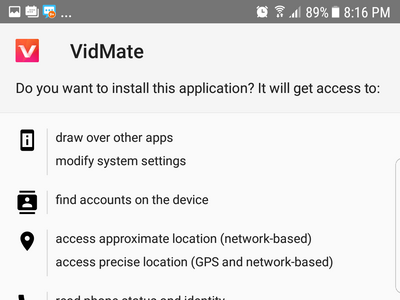 7.Wait for your phone to complete the installation process.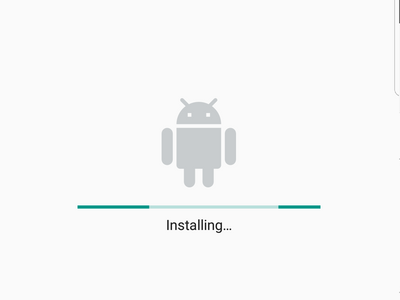 8.After the installation, you can tap DONE or OPEN.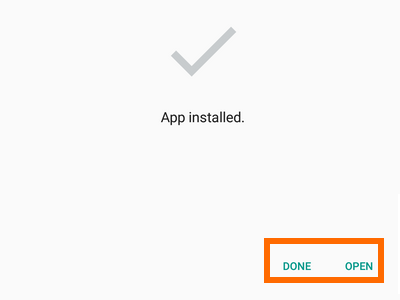 9.You can then check your app drawer to confirm that you have successfully installed the app on your device using an APK file. You are done.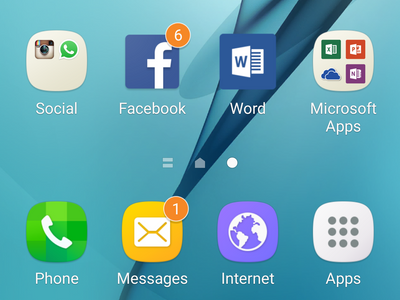 You now know what an APK file is, how to move and transfer APK files to Android, how to allow files from other sources to be installed, and how to install APK files on your Android devices. If you have questions with any of the steps above, let us know in the comments section.