With the introduction of iTunes in the Cloud, you can easily download previously purchased music, apps, and/or books to your computer. This is especially great when you want to listen to a previously purchased album on your computer that you bought on your iOS device.
1. Open iTunes.
2. In the left pane, select Purchased.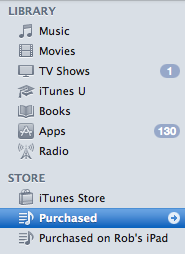 3. In the lower-right corner of the window, click Download Previous Purchases.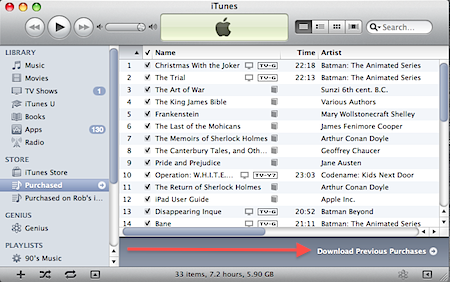 4. The Purchased page will appear.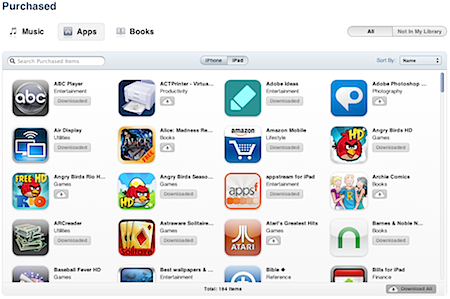 5. Select Music, Apps, or Books to find the desired items you wish to download.

6. A list of previously purchased items will appear. To narrow the list down, select the Not in My Library button in the upper-right corner of the page.

7. Find the desired item and click the corresponding

icon.
8. The item will be downloaded to your computer.